UNICA Student Conference 2017: High Class Debut
In October 2017, National Research University Higher School of Economics (HSE), for the first time ever, took part in an international student conference organized by the UNICA network (Universities from the Capitals of Europe).
The 9th UNICA Student Conference in Rome brought together more than 250 student delegates from 30 countries and 38 UNICA member universities. The conference was hosted by four Italian universities: Sapienza University of Rome, University of Rome 'Tor Vergata', Roma Tre University and University of Rome 'Foro Italico'.
HSE was represented by a delegation of nine Bachelor's and Master's students studying at Italian universities in the framework of international student mobility programmes. To participate in the conference, the students had to make a group video on the main conference topic 'Towards a Student-centered University' and answer the question whether their university follows the principles of student-centered learning.

During the conference students were invited to discuss the prospects for co-operation between students and educational institutions with the aim of ensuring mutual development and prosperity. Each student could take part in one of 10 forums devoted to different areas of higher education. Students in each delegation represented a variety of areas of study, ranging from economics and sociology to nuclear physics and molecular biology.
The goal of each forum was to identify the problems faced by universities and propose a plan of action – a set of original solutions through which institutions can contribute to the development of European higher education. At these forums, participants also discussed issues related to improving the quality of higher education, new methods of teaching and learning, student mobility and access to higher education, employment and career development, the environmental impact of universities, etc. Furthermore, each student had an opportunity to share their ideas, discuss them with peers, and make a contribution to a general action plan.


As a result of these discussions, each forum was able to present its own action plan, and a jury represented by the Conference Head and Steering Committee evaluated them according to three core criteria: the originality of the proposed idea, potential for subsequent implementation, and logical coherence of the overall plan. In addition, the students could also vote for the best project. As it turned out, the jury and students had quite different opinions on which was the best proposal. In conclusion, the jury voted in favour of an action plan concerned with the environmental impact of universities – 'Greener Universities', while the students chose a project regarding the role universities can play in the integration of refugees – 'Integration of Refugees: What Can Universities Do?' By December 20, 2017, each winner project team is expected to present a detailed action plan to the UNICA Committee. Eventually, one of these projects will be selected as the final winner and the team will receive financial support coming to 5,000 euro for the subsequent implementation of their project.
History in Every Stone
During the conference, students had plenty of opportunities to get to know each other better, share their opinions on any topics under discussion and, of course, visit the wonderful sights of Rome. After the conference's opening on October 4, the HSE delegation went on a walk through the streets of Rome, and on the way we met our foreign colleagues as they were heading towards the centre. We decided to take a walk together and this was a lot of fun, as we got a chance to stroll around Rome's cosy streets and look at beautiful fountains and ancient buildings. While doing this, we had a chance to talk each other and exchange ideas on everything that might have sprung to mind. In the end, we approached the Colosseum and were delighted to witness its historical splendour!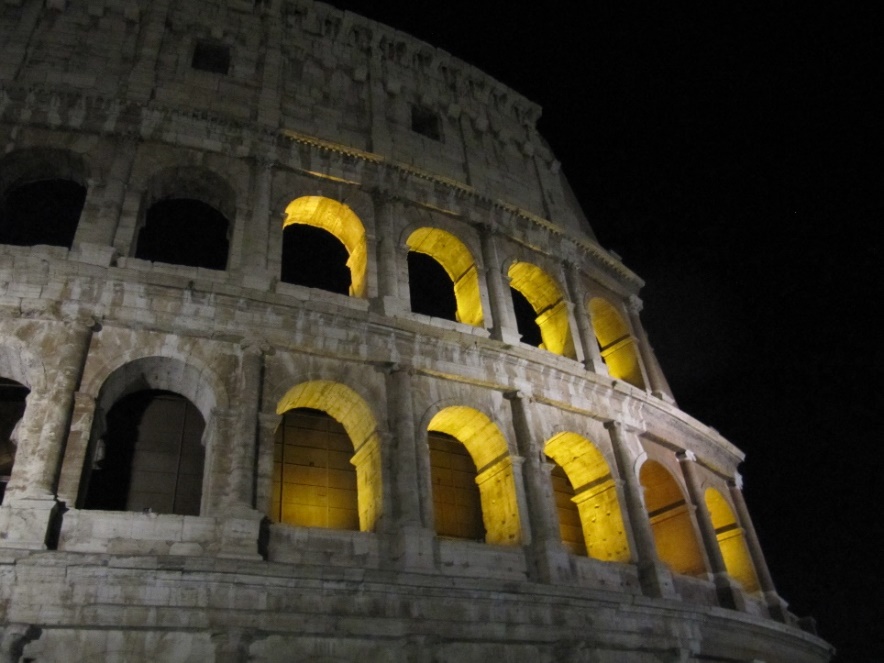 Rome welcomed us with warm weather and left us with many new acquaintances and pleasant experiences. Every one of us would have preferred to stay for a little longer, but our studies couldn't wait of course. We hope that cooperation between HSE and the UNICA network will continue ... and who knows, maybe one day HSE will host this fascinating conference within its own walls!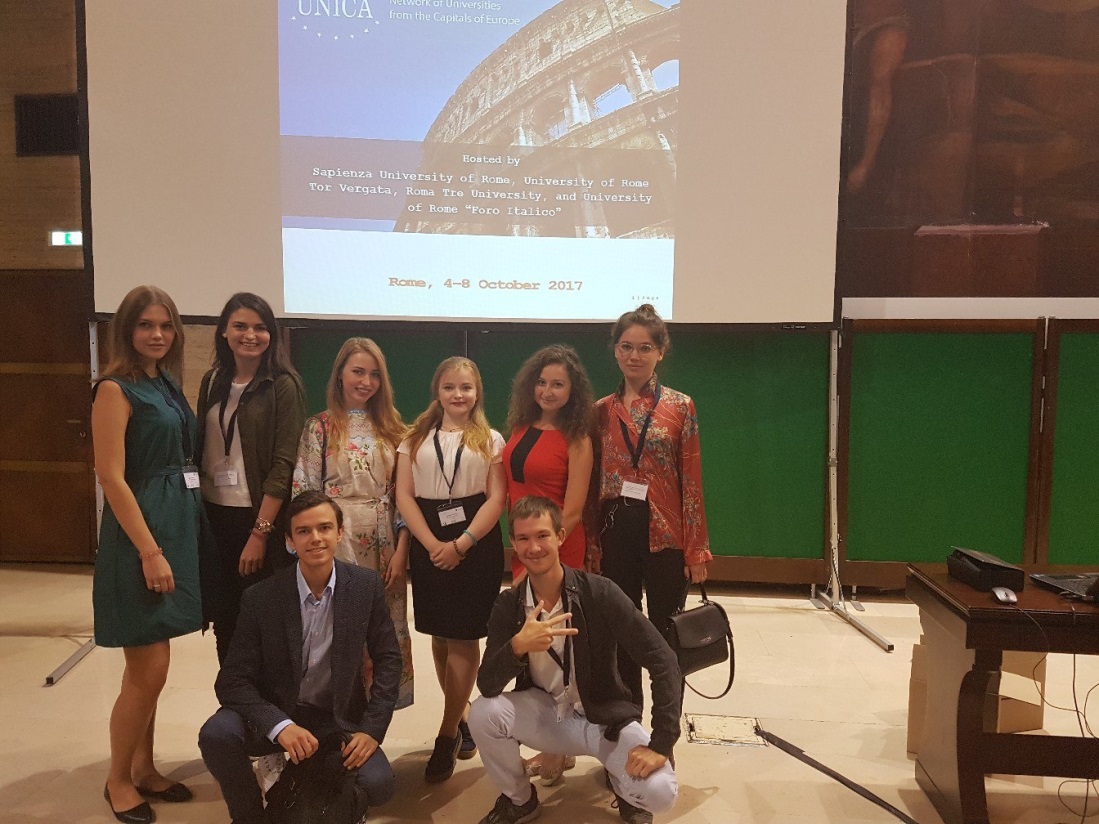 This article was prepared by:
Pavel Demin, 
2nd-year student of the HSE Master's programme 'Applied Methods of Social Analysis of Markets', 
School of Sociology, Faculty of Social Sciences, HSE