Exchange programme at Maastricht University
Artem Slipchenko, 3rd year student of the Graduate School of Business, Business Management programme participated in exchange programme and shares his experience.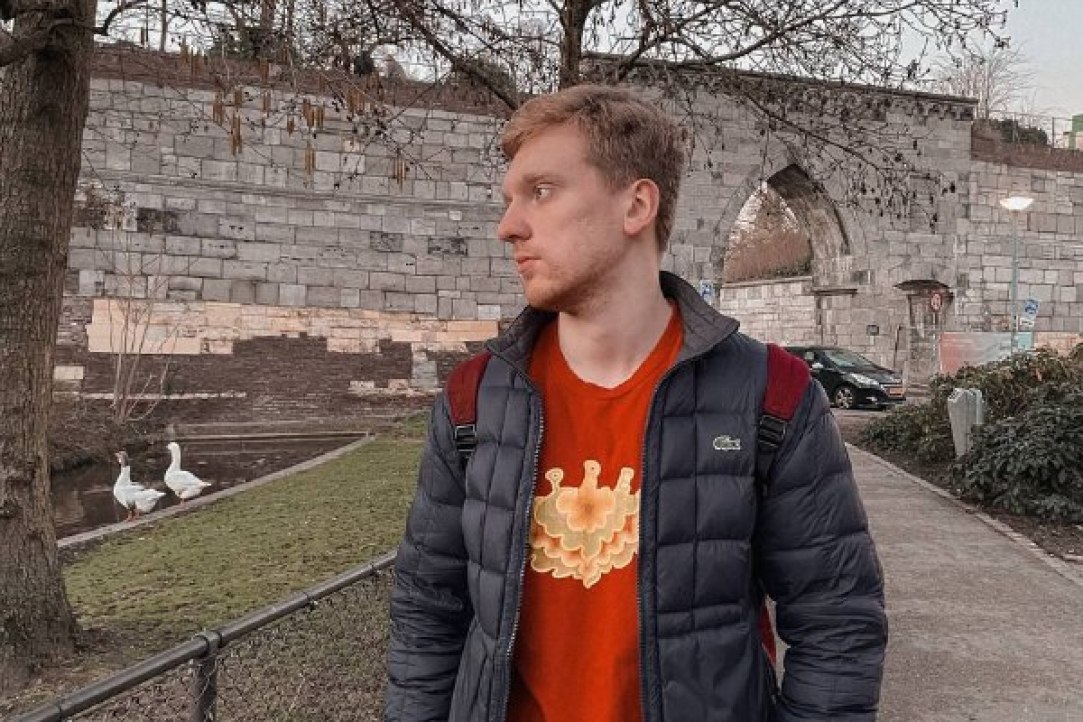 Introduction
Hi! Let me tell you a little bit about myself before we get to the most important part of this article - my personal experience from exchange program. My name is Artem Slipchenko, I am a 3rd year student of the Graduate School of Business, Business Management program. In the middle of my second year I decided that I want to live and study abroad as a part of mobility program. Having successfully passed competition, I got to Maastricht University in the Netherlands, the city of Maastricht.
Why this university?
First of all, when I applied for mobility program, it was very important for me to go specifically to the Netherlands because of the following factors: the level of English of the population (it is very important if you want to develop the language during the program, not all European countries are fluent in English), the location of the country for traveling purposes and finally overall development of the country. All these criteria fit the Netherlands. Then, as for the choice of university, I considered all possible options and chose according to the rating of universities, reviews and, of course, similar courses as HSE offers. So the ideal option was the Maastricht University, which is one of the leading universities in the country and in Europe with its own special approach to education.
Education process
To begin with, to proceed to the training itself, firstly I had to agree on a study plan in Maastricht University and In Higher School of Economics. As I said, Maastricht University suited me in terms of courses and I was able to replace the necessary subjects easily enough. In total, I studied 3 disciplines, but they were large in number of credits, the remaining courses I took either online (on coursera or open.edu), or in home university. In general, Maastricht's training system is very similar to our university: there are grading formulas, plans for academic disciplines, the weight of each subject, blocking elements of control, etc. In this respect, I got the hang of it very quickly, and there were no problems. However, they do use such an instructional approach as Problem Based Learning, to put it in a nutshell in some subjects, students lead seminars (or how it was called in Maastricht - Tutorials) entirely on their own, having prepared the necessary topic and material in advance. This can be a little unusual, but overall this methodology is very good for memorisation and assimilation of knowledge. Also new to me were the university's various technical systems, specifically Canvas. It has all the materials you need for each course, notifies students of any important issues, and posts grades. It's generally similar to LMS in HSE, but you have to figure out where to find everything. This system allows you to quickly and conveniently connect with the instructor and your fellow students in an online chat room. In general I really liked the technical equipment of the university and it was very interesting experience to understand and use it.
Regarding the content of the disciplines, all courses were very practical. However, Maastricht University requires a huge amount of extracurricular
work, so you will probably have to read a lot of information, so be prepared for that. Personally, I liked the course on strategic management the most, it was very interactive and versatile, and quite applicable to the realities of modern business. During this course we often analyzed cases of successful companies and I learned a lot about various business tools and how to use them.
I would also like to highlight the course on marketing services. In this course I especially liked the control elements. So we were developing marketing recommendations for a famous Dutch company (SnowWorld) or shooting a vlog where we had to come up with and demonstrate our own marketing concept while applying all theory from the tutorials.
Accommodation
The university itself does not offer dormitory accommodation, but it connects students with a company called Maastricht housing. This company owns several dormitories around the city where students live. I lived in the largest dorm on the north side of town, renting a room for one person (quite small, but cozy). This room was relatively inexpensive (450€), but you could find a cheaper one if you live want to live with someone (or just random student from dorm). The location of the hostel suited me perfectly: it was an area a bit remote from the center, but with all the amenities: stores, cafes, gym, etc. The university, as well as the center, could be reached by bike in 7 minutes, and the train station in 15. The room itself was also quite comfortable: I had a bed, table, closet, nightstand, bedside table, chair, chair, lamp, mirrors and a washbasin. The kitchen, toilet, and bathroom were shared on the floor, for about 10 people. But it didn't cause any discomfort as we all communicated well with our neighbors, which kept us together. Also, campus printing and washing machine with dryers are included. There was also a common area on the floor with couches and a TV, where we would gather with the guys to just hang out, chat or watch a movie together. It's also worth noting that a huge number of students from all over the world live in the dormitory, and I met a lot of great guys there. So, we all communicated with each other, although we didn't live in the same block. It was easy to visit and communicate with all of them.
The country itself
I also want to highlight some of the features of the Netherlands as a country.
First of all, as I said before, the level of English in the country was important to me, and the Netherlands has met all expectations. All the locals easily speak English, and even the older people could without any problems talk with you, and sometimes they can tell you something interesting facts and just give you tip of advice. This level of language proficiency of the population helped me a lot in developing my own language skills.
Secondly, what worth to be mentioned is the opening hours in the Netherlands, they are very different from Russia. Many cafes, restaurants and stores open late in the afternoon and close early in the evening, working 3-4 hours a day. And on weekends, most places are closed altogether. I had to get used to it, since in Moscow most of the stores are open almost 24/7, and you can buy what you need at any time.
Thirdly, it probably won't surprise anyone, but the bicycle is the most convenient mode of transport in the Netherlands. There are bike lanes and bike parking lots everywhere, so most of the population actively uses them. I rented my bike, but you can also buy yourself a used one. In terms of cost, it's relatively inexpensive: 20 euros a month.
And fourthly, the weather in the Netherlands can sometimes scare you, it is often windy or drizzling, but believe me, this does not prevent to enjoy this wonderful country! So take a raincoat or an umbrella and courageously go to the Netherlands.
National cuisine
Separately, I would like to highlight the national cuisine in the Netherlands. I can not say that I fell in love with the national dishes, but some of them I would definitely recommend you to try. For starters, it's kipling in batter; you can find it in one of the many stalls that are scattered in almost every city in the Netherlands. It is very tasty and fresh fish in a crispy breading and garlic sauce. Next up is erten soup. It is almost a pea soup, only very rich and with added ham. Many guys who like soup were crazy about this dish and even learned how to cook it. And last is the stampede-potato and carrot puree with meat balls. It's a very hearty dish that sometimes also has onions and cabbage added to it. I've only tried it a couple of times, but I still recommend it to everyone.
New acquaintances
I met a lot of people during this time: guys from the dorm, my claasmates, professors and other exchange students. At first, it was a bit difficult to overcome the language barrier, but as time passed, I began to talk quietly with everyone, without thinking about anything. Such communication helps a lot to increase your overal level of development, because when you communicate with people of other nationalities and cultures, you learn a lot. For example, I found a very good friend from America, and we could often share interesting facts about each other's lives and spend a lot of time together. I really appreciate that I found so many good people and got to know them during the exchange, because it's an invaluable experience that I'm sure will help me in life.
Traveling
If one of your goals in applying for mobility was to travel, then it can be successfully accomplished by staying in Maastricht. Maastricht is located on the border of two countries: Germany and Belgium. Thus, cycling trips abroad to Aachen or Liège are very easy to do. Want to go to Amsterdam? No problem! Take the local trains, which will take you to almost any city in the country. It's also very convenient to travel longer distances abroad using FlixBus or cheap RyanAir airlines, so I've been to France, Belgium, Portugal and Germany.
What I particularly remember
This is the section I've been thinking about the longest, because it's really hard to choose from the range of things I remembered and liked a lot. I'll probably start with the incredible company I was immersed in during the exchange. The guys I became friends with made this exchange program truly special and unforgettable. I would also like to acknowledge all of the trips I have been on. I was very happy to be able to travel around Europe even during the pandemic and with all sorts of restrictions, visiting new countries. It's also impossible not to mention the development of my language skills specifically speaking. I really started to feel much more confident in talking to foreigners, and I hope this will help me in my career. Last, but not least, is the experience of living alone in the other side. I had never moved for such a long time before, so this experience taught me a lot: I became more independent.
Conclusion and advice
I would like to summarise once again and give some advice to those who are just thinking about to study at a foreign university.
So, I want to say again that the mobility program gave me a lot of experience, opening new doors. I am really grateful to the HSE and my family for giving me this opportunity. It was an unforgettable time, and I hope I can repeat it in my master's program. Everything that happened to me during these six months will stay in my memory for a long time and will help me in my future life.
For future exchange students I would like to wish not to be afraid of this experience. I am sure that everything will go great and you will definitely like it. Get to know the students, immerse yourself in life in a new country and be sure to discover new sides of yourself!
Gratitude to university
And in the end, I would like to separately say thank you to the Center of International Student Mobility and all of the High School of Economics for giving me the opportunity to spend this semester in a foreign university. I am sincerely grateful to all employees who helped me to carry out far not easy, but amazing process of studying abroad. Without your help and support it would not have been possible!