Exchange Programme in Germany
Daria Borodina, 3rd year student of the Business Management programme of Faculty of Management participated in exchange programme with Catholic University of Eichstätt-Ingolstadt and shares his experience.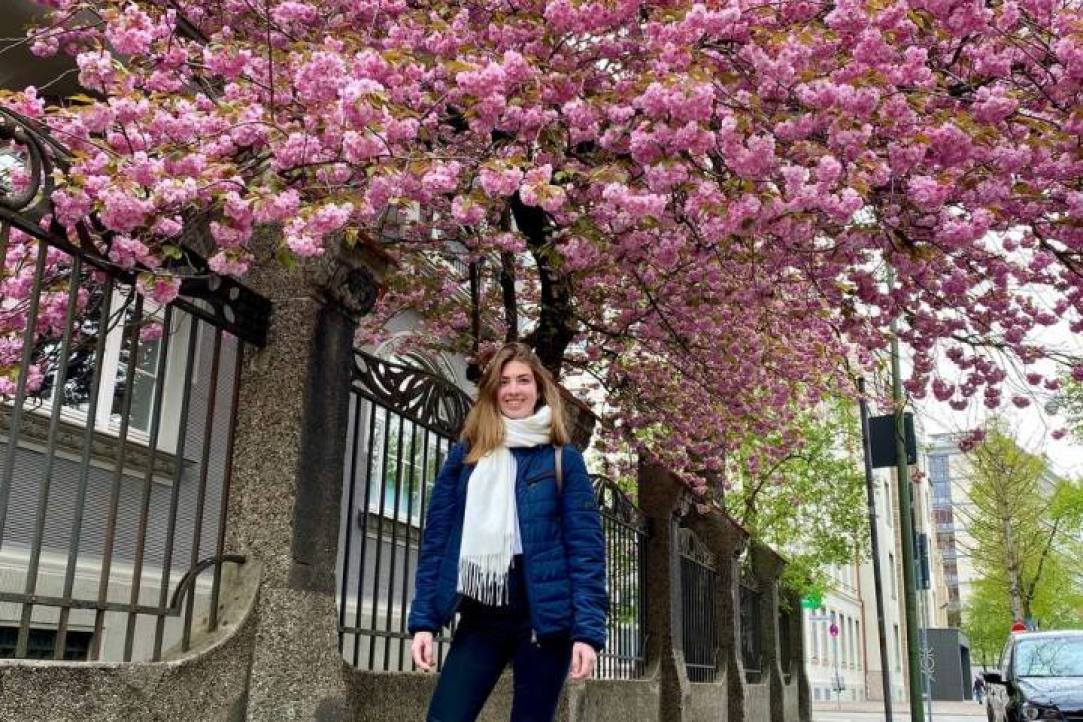 Choosing a university
The thought of applying for mobility has been in my subconscious for a long time. In Nizhny Novgorod, due to the difficult situation with the coronavirus, very few programs were offered, and I decided to try through Moscow. I already knew that I wanted to go to Germany, so the choice was reduced to 5-6 potential universities. It was necessary to decide on the cities and universities. I proceeded from factors such as location and size. Bavaria is famous for the best conditions for students, as well as for the most beautiful sights. My university, the Catholic University of Eichstätt-Ingolstadt (Katholische Universität Eichstätt-Ingolstadt), is quite small compared to the large educational institutions in Cologne or Munich, for example. It was important for me to try to study in a place where everyone knows each other, and most of the seminars are attended by an average of 10-20 people. This is a very interesting experience in contrast to the HSE.
Submitting an application
After I decided on the priorities, I started preparing to apply through the LMS. On the website of the host universities, I found subjects that I could put as replacements at the HSE, chose the rest at and made an individual curriculum, which was signed a little later at the study office. I wrote motivation letters for different universities and asked the teacher, my supervisor, to write a letter of recommendation. After the main documents were ready, I sent an application to Moscow. Within 2 weeks I received a positive response and was very happy.
Preparing for departure
Preparing for departure is always a resource-consuming event in the context of time and experience. I started the direct communication with the international department of the German university, from which my preparation began. The first couple of weeks I had to fill out a lot of documents on the site, look for housing options, draw up plans for applying for a visa. I managed to sign up for the Embassy in advance, so I had 2 months ahead of me. I wrote a new motivation letter to the Embassy, collected certificates, and waited for an invitation from Germany. When everything was ready, I arrived in Moscow, applied for a visa and within a month it was ready. The Catholic University of Eichstätt-Ingolstadt provided me with a place in a student's dormitory, as well as a scholarship from the Bavarian Free State in the amount of 405 euros per month. Since the entry rules in Europe are quite strict, I had to do a couple of tests and spend 5 days in a quarantine. But it was worth it!
Arrival, adaptation
Upon arrival, I was immediately greeted by my Buddy. Buddy is a full-time student at the host university. In my case, the buddy's responsibilities were to bring me food during the first days of quarantine, help with filling out the documents for the landlord, paying for the dormitory and registering in the city.
Never the less, we still communicate and have become good friends. She introduced me to her friends, which helped me adapt much faster. The first couple of weeks were busy with paper work required for the university, opening a bank account, finding a center where I could take a COVID 19 test (by the way, in Germany, these tests are free for everyone) and getting insurance. In Germany, every student is advised to take out public insurance. These agencies usually work with universities. Also, due to the tense situation with the virus, dormitories, as a rule, do not have dishes, bed linen, and other utensils. I was warned in advance, so I brought something with me, and something I ordered or bought after quarantine.
Beginning of the educational process
Back in Russia, I was given access to a local portal, where I had to register for courses and make my own schedule. On such websites, as a rule, teachers post links for conferences, report news, inform about changes. My focus is Business Administration, so here I decided to take most of the subjects from different fields:
• ๐—"๐—ฝ๐—ฝ๐—น๐—ถ๐—ฒ๐—ฑ ๐—ฃ๐—ผ๐˜€๐—ถ๐˜๐—ถ๐˜ƒ๐—ฒ ๐—ฆ๐—ฐ๐—ถ๐—ฒ๐—ป๐—ฐ๐—ฒ ๐—ถ๐—ป ๐—•๐˜'๐˜€๐—ถ๐—ป๐—ฒ๐˜€๐˜€
• ๐—ฆ๐˜'๐˜€๐˜๐—ฎ๐—ถ๐—ป๐—ฎ๐—ฏ๐—ถ๐—น๐—ถ๐˜๐˜† ๐—ถ๐—ป ๐—–๐—ต๐—ถ๐—ป๐—ฎ
• ๐—•๐˜'๐˜€๐—ถ๐—ป๐—ฒ๐˜€๐˜€ ๐—"๐—ป๐—ฎ๐—น๐˜†๐˜๐—ถ๐—ฐ๐˜€
• ๐—ง๐—ต๐—ฒ ๐˜€๐—ฐ๐—ถ๐—ฒ๐—ป๐—ฐ๐—ฒ ๐—ผ๐—ณ ๐—›๐—ฎ๐—ฝ๐—ฝ๐—ฒ๐—ป๐—ถ๐—ป๐—ด (๐˜"๐—ฒ๐—น๐—น-๐—ฏ๐—ฒ๐—ถ๐—ป๐—ด)
• ๐—˜๐—ป๐˜๐—ฟ๐—ฒ๐—ฝ๐—ฟ๐—ฒ๐—ป๐—ฒ๐˜'๐—ฟ๐—ถ๐—ฎ๐—น ๐—™๐—ถ๐—ป๐—ฎ๐—ป๐—ฐ๐—ฒ & ๐—ฆ๐˜๐—ฟ๐—ฎ๐˜๐—ฒ๐—ด๐˜†
In a German university, all subjects are correlated with each other, and it is very common for students from philosophy and entrepreneurship, for example, to attend the same lecture. The beginning of the educational process was completely different from Russia. It was unusual to get used to a new language, to get used to the fact that even if you have forgotten a word, you would not be able to say it in Russian. But after a month, it became easy for me to communicate with other students and teachers. All professors understand how diverse their class is and try to come up with various mini-games to make it easier for students to remember names, choose a partner to work on a project and just find friends. Great attention is paid here to mental health, not only in special subjects (I indicated a couple of them above), but also in ordinary classes. This shown in the lack of exams in a large number of subjects. As a rule, you need to write an essay, research paper or other work, make a presentation or solve a case, and all this is done to avoid the stressful situation of attending an exam.
Getting familiar with the country and students
My acquaintance with Germany in full measure began with Russia. Every semester, German students who, in one way or another, help the international department with the coordination of foreign students create groups on social networks. We immediately got in touch with other Russians to discuss documents, things, plane tickets, which helped a lot in the future. Also, I started chatting with some other students from all over the world to find out their plans, practice English and just share the joyful feeling of being prepared for mobility. Upon arrival, the buddies started organizing zoom events as the situation was still tense and it was not possible to meet more than a couple of people in one place. The events included games for acquaintance, and after that, you can make an appointment with those with whom you liked communication.
As the restrictions eased, students from all over the world began to come to Germany. Our company was full of DIVERSITY in the most vivid sense of the word. The experience of communicating with other cultures is impossible to convey in words. Every day I learned something new from them. On weekends and holidays, we had a tradition of getting together and either spending time at home preparing dinner (especially in bad weather), or buying train tickets and going on trips to German cities. We prepared for the tests and exams together, it helped not to feel homesick, as it appeared from time to time. This experience was unforgettable for me.
Barriers I had to overcome
Moving to another country is always a very responsible and difficult decision. Despite the fact that after a month I completely adapted, found friends, in the beginning I had to face certain obstacles.
Germany is a country with opposite rules, routine, people here have a different way of thinking, and accordingly, it is impossible to avoid misunderstandings in one area or another. One of the first difficulty to overcome was a huge difference in understanding the rules, and this was especially highlighted in the context of the coronavirus. I arrived in Germany in April, when everything in Russia had been already opened, and in Germany it has remained as it was a year ago. I was haunted by sincere resentment and obsession that this was wrong. The second factor that caught my eye was the bureaucracy. In Russia, any bank card can be opened online, without any problems, but here people are very sensitive to personal meetings and privacy issues. In order to open a bank account, I firstly had to sign up for a meeting, then draw up and wait 2 weeks for it to come. In Germany, everything is decided by regular post offices. Not only a bank card, but all other documents go to the mailbox, which must be checked daily, for example, confirmation of registration in the city, documents for housing, insurance, and also, if I needed to contact some organization, I often could not do it by email, and I had to go to the post office and send a regular letter.
Traveling here is quite expensive. There are discounts in Bavaria, but only if there are companies of 3 or more people. In other districts of Germany, they do not exist, so the train is not the most comfortable means of transport, although the distances are not long. But buses and bla bla car are popular enough that many students, as well as local ones, prefer to use them instead of the train. Moreover, trains are the most unstable option. Probably, we all know that the Germans are the most punctual people, but this does not apply to the railway. The train here may be canceled 10 minutes before the trip or be 2-5 hours late.
But all these circumstances are completely easy to overcome if you know about them in advance and be ready for mobility!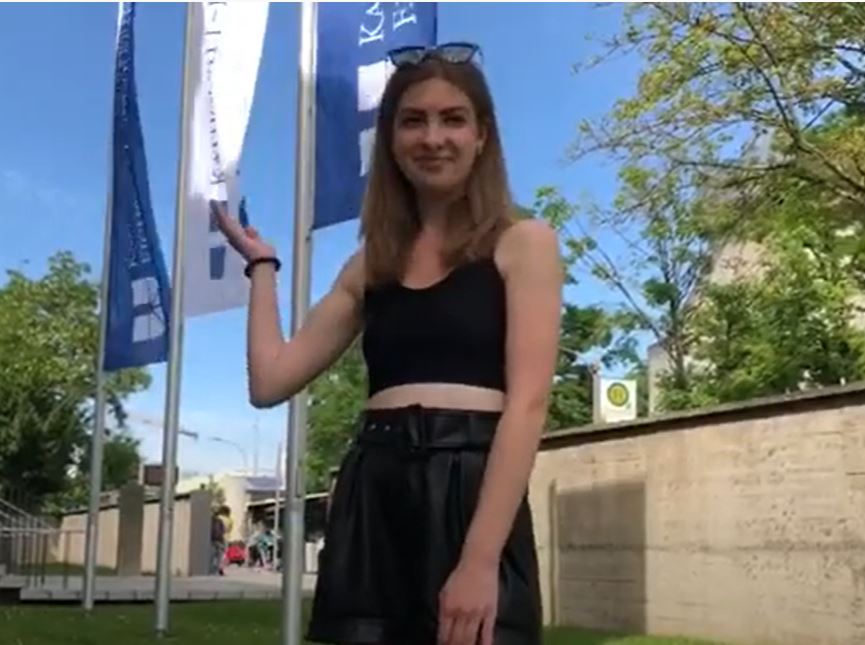 Daria Borodina
Conclusion
In this article I have tried to describe the highlights and feelings from my semester exchange experience, but there are many more nuances, and I will be happy to answer all the questions of future mobility students. The main thing that I endured was gratitude for everything that I encountered during the program. This valuable step allowed me to become more mature, wiser, acquire new acquaintances, learn to cope with any obstacles and set new goals in life. Absolutely all small difficulties are worth it to take a fresh look at the world, explore many cities and countries and discover a huge number of new opportunities. I recommend everyone to get out of their comfort zone and not be afraid to try to participate in this program, and from my part I will do everything to tell as many of a nuance as possible to prepare you for the trip.