"The academic mobility program has given me tremendous experience that will help me on my career path"
Arina Dunaeva, a 2nd year undergraduate student of the Business Management programme, spent the spring semester on the academic mobility program at Maastricht University - School of Business and Economics (the Netherlands) with the support of an Endowment Fund scholarship.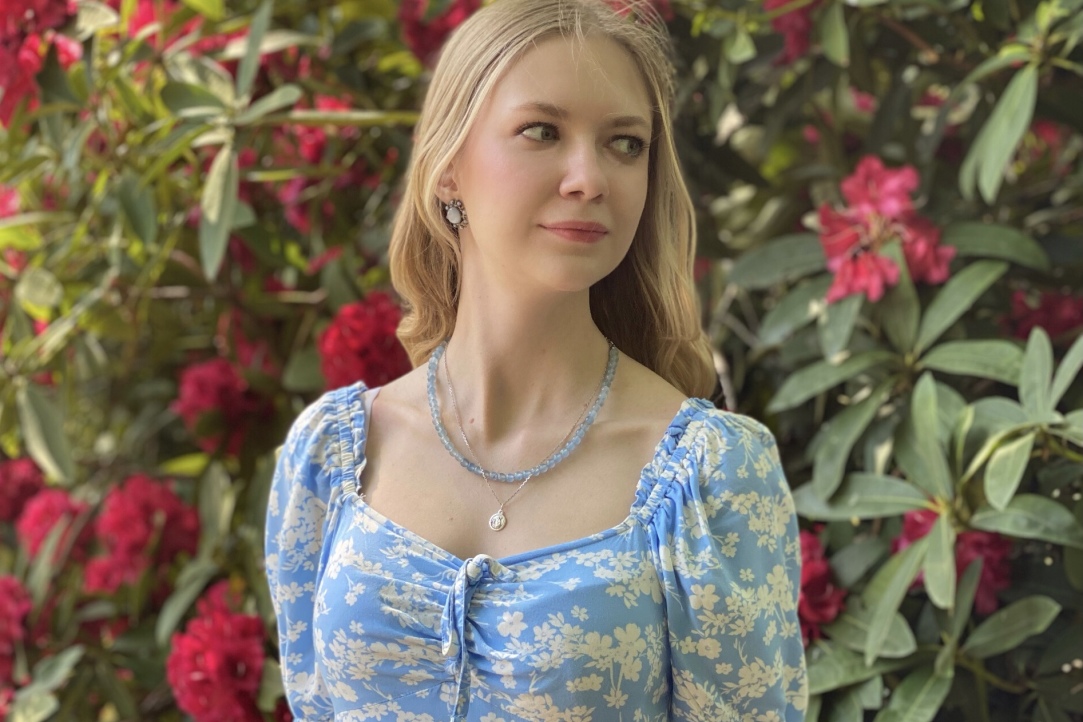 Choosing a university
For my exchange program, I considered the universities of the Netherlands, because I knew that this country was a priority for me to enter the master's program in the future. The University of Maastricht was my first choice because it met the criteria that were important to me:
The university holds leading positions in international rankings, has a reputation as one of the "best young universities in the world";
The School of Business and Economics is Triple Crown accredited;
The courses meet the requirements of my home university;
The university is in the south of the Netherlands and has both a favorable warm climate and convenient travel location, Germany and Belgium are only half an hour away.
Choosing a university is a key decision that will largely determine your experience. It is worth considering formal criteria, but at the same time, do not forget to rely on your feelings, which will tell you whether the university meets your goals and expectations, whether you will feel comfortable studying in it and sharing its culture.
Preparing for academic mobility
In September I found out that the mobility was confirmed and the trip to Maastricht would take place. At the same time, active preparations for departure began: collecting documents, applying for a visa, finding and booking housing, choosing courses. The first two points turned out to be quite clear - it is only necessary to follow the deadlines and clear instructions. I would like to dwell on the next two points in more detail.
Maastricht is a small student city with a housing crisis. The city has a GuestHouse platform that helps students find both private apartments and a room in a dorm. Dormitories are the epicenter of student life and fill up quickly, so it's best to be prepared to book a room in the first days after your mobility has been confirmed. I lived in the main dormitory and was fully satisfied: the living conditions for students are well organized, the location is convenient, and the staff will always help you and resolve any issue.
While on mobility in Maastricht, you can choose between 4 or 5 courses. Each course on the university website has its own page with an annotation and initial requirements. At the end of the course students also fill out the course evaluation form, and you can see all the grades, written comments, reviews that students left in the past year in the public domain - this makes choosing courses easier.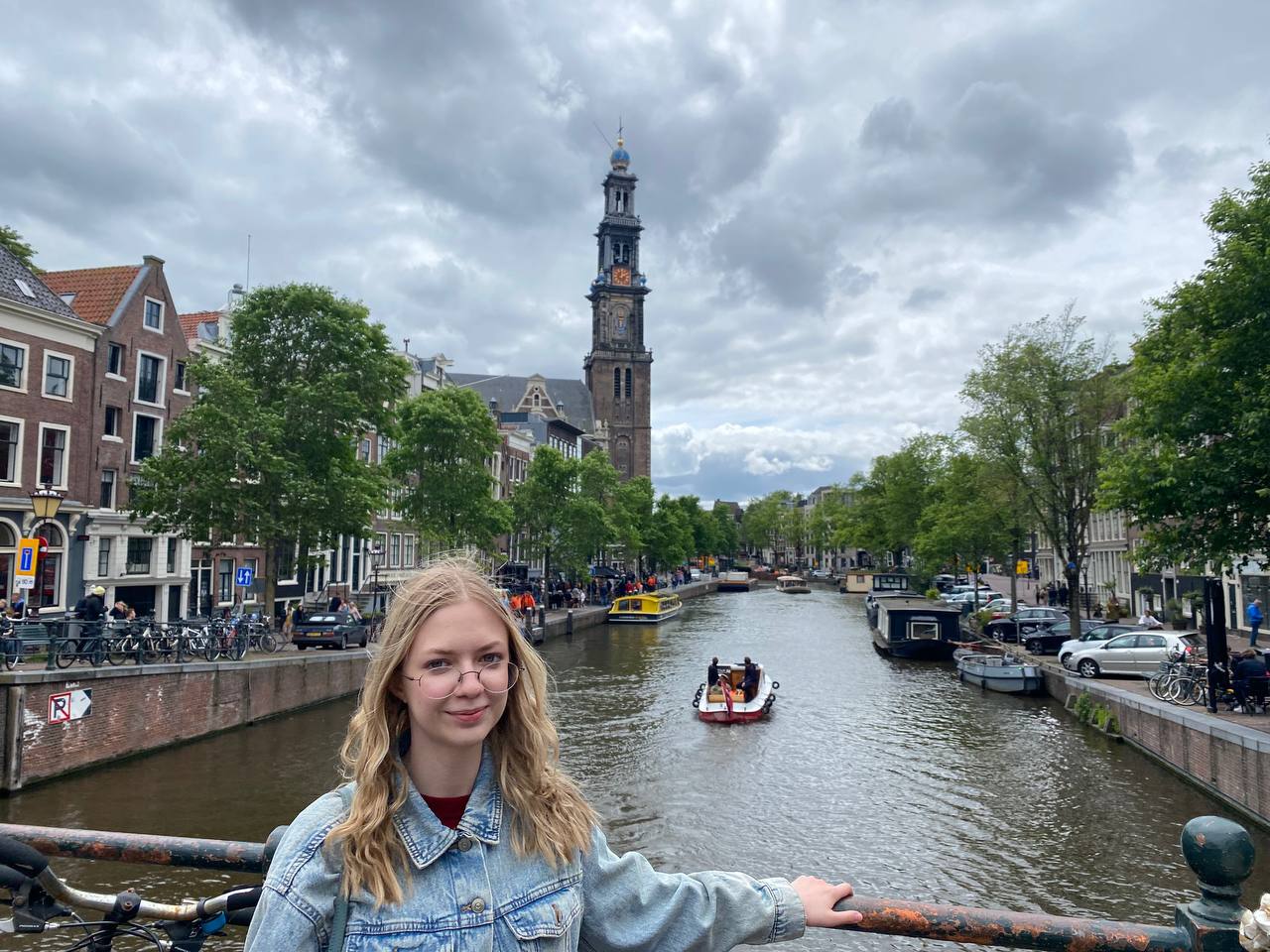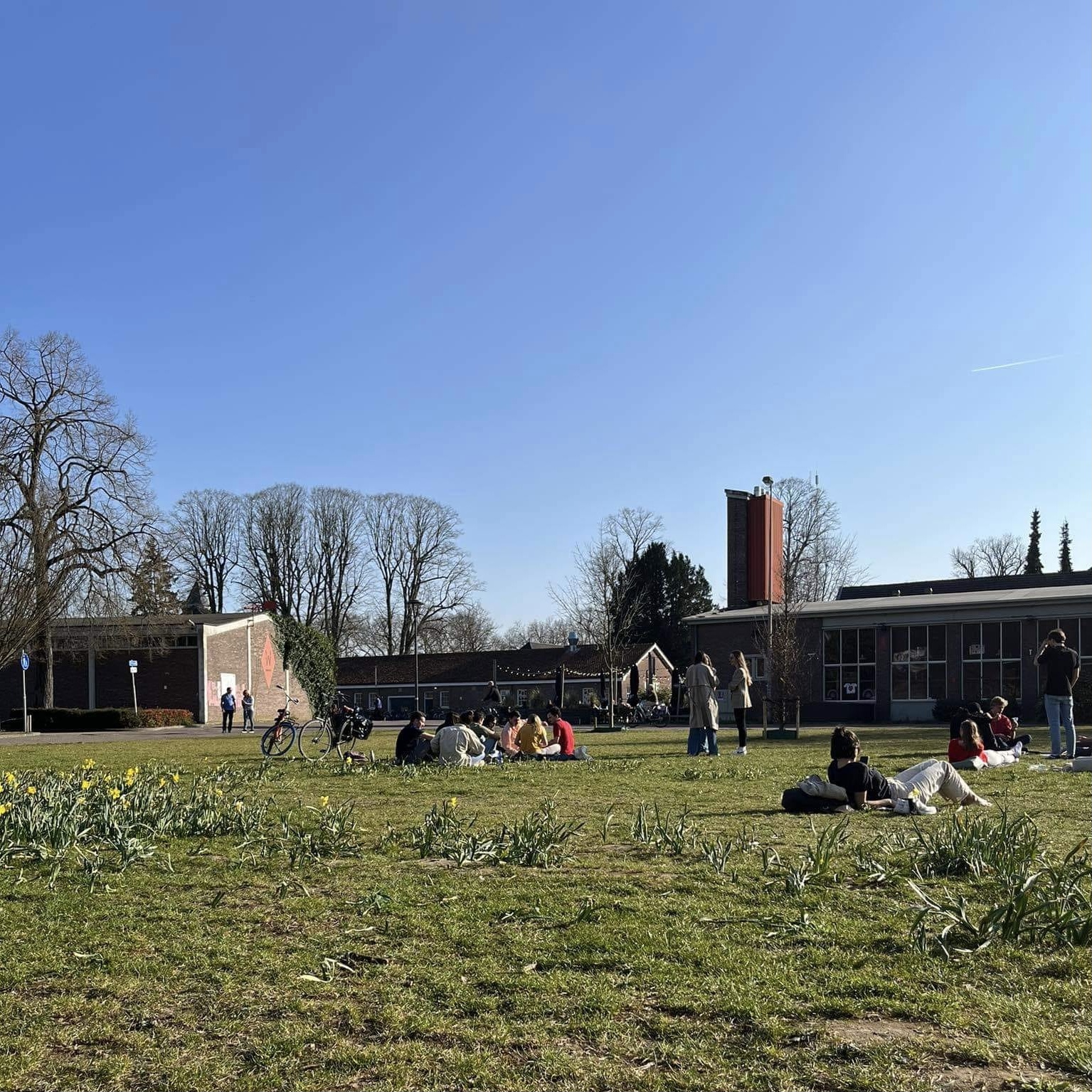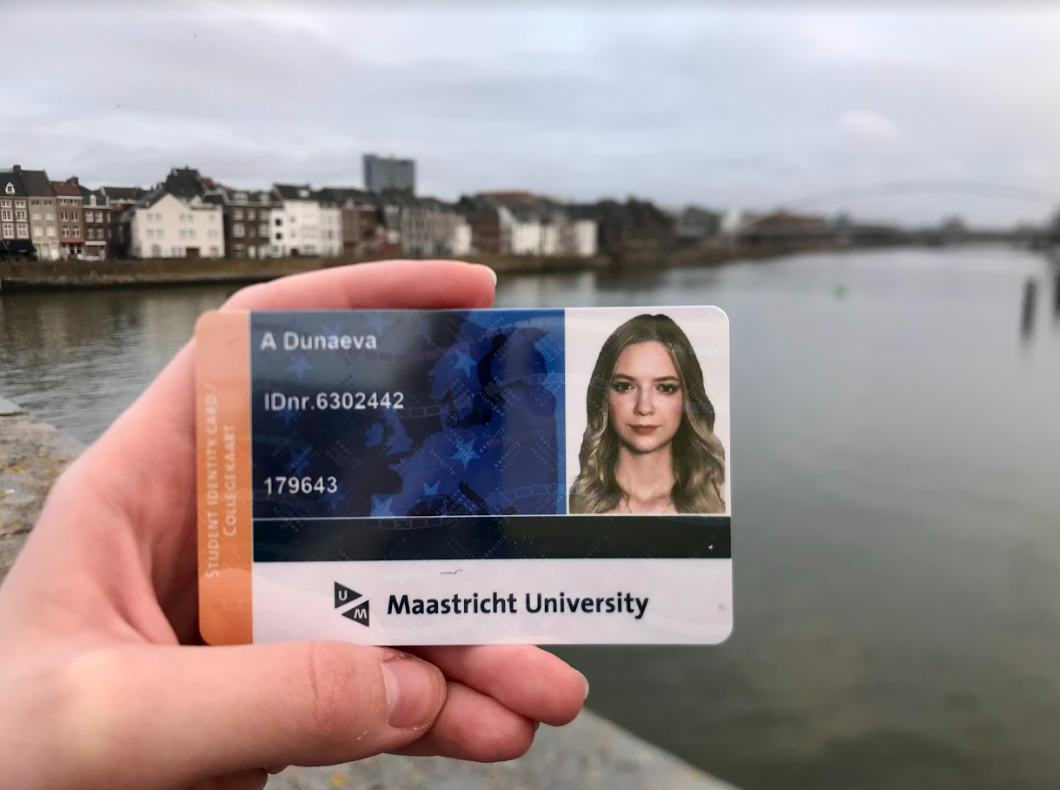 Studying at Maastricht University
Maastricht University is famous for its Problem-Based Learning (PBL) education system. It implies that you unite in small study groups (up to 14 people) under the supervision of a tutor in order to solve real life problems. In my courses, as in most others, there were no lectures. Education is structured in such a way that students themselves teach each other.
For example, a course consists of 12 meetings, 7 of which involve the study of a specific topic. In the first welcome session, you divide into pairs and choose the topic you want to teach. For your lesson, you study prepared materials, understand the topic, make a presentation, prepare tasks for classmates that will help stay involved. This is called facilitation - you do not teach directly, but effectively organize a group discussion. You need to understand all the nuances of your topic to be ready to answer questions; you develop public speaking skills; you learn to work in a team. Such a system allows you to study your subject in depth and encourages you to better prepare for the facilitation of other students.
I studied 4 courses: International Financial Management, Marketing Research and Supply Chain Management, Human Resource Management and Entrepreneurship and Small Business Management. The study was difficult but interesting due to the scientific approach followed by the courses. We studied original texts, analytical models, learned how to conduct research and analytical projects for real companies ourselves - developed a research question, collected primary data, conducted statistics analysis.
Traveling
In addition to the educational part, academic mobility is always accompanied by traveling. Maastricht is well located as you can get to Germany, Belgium, Luxembourg very quickly. I advise you to go to Aachen, Cologne, Dusseldorf in Germany; Liege, Brussels, Ghent in Belgium. Be sure to visit Amsterdam, Rotterdam and the Keukenhof flower park, which is famous for its tulip fields.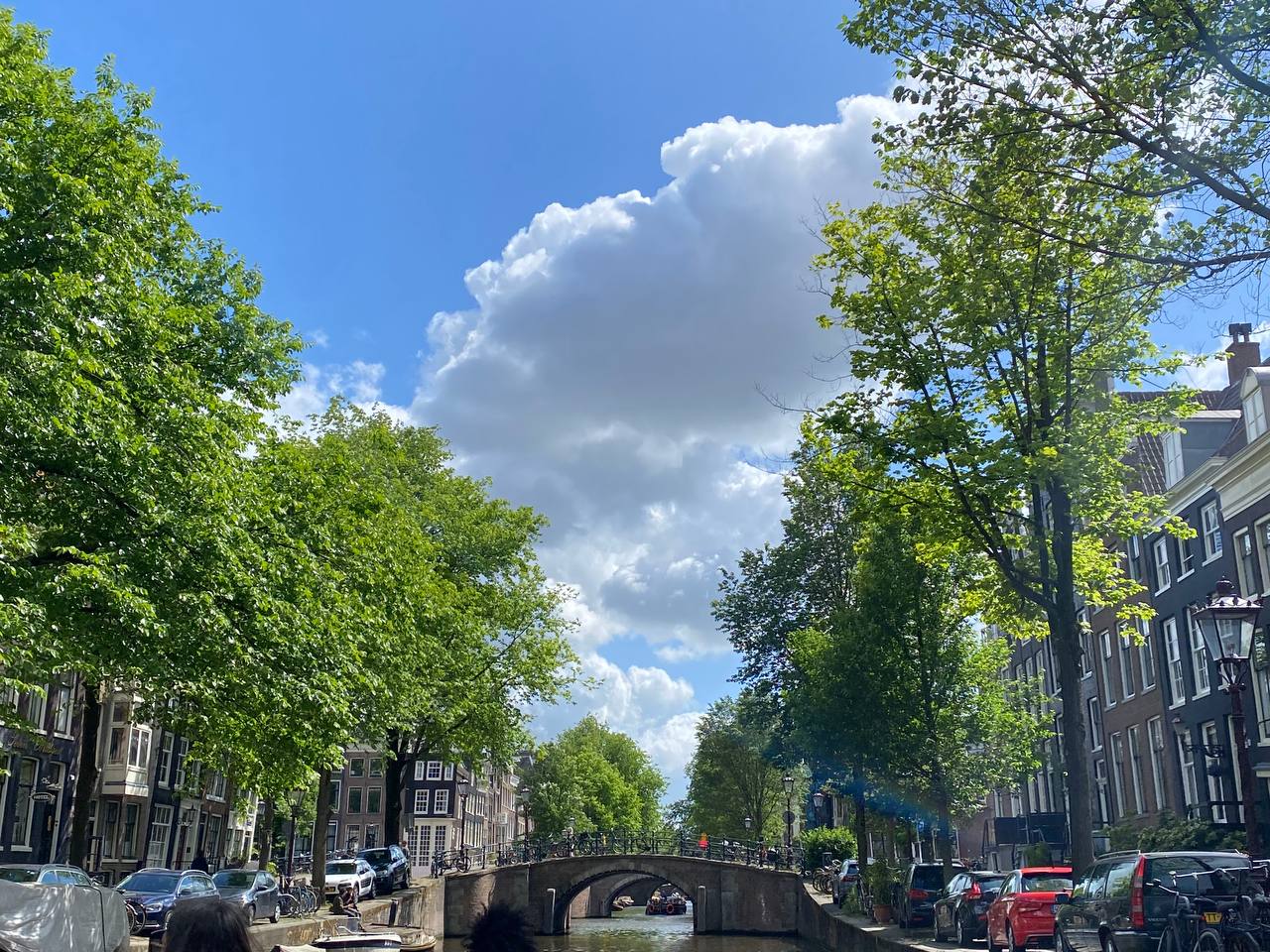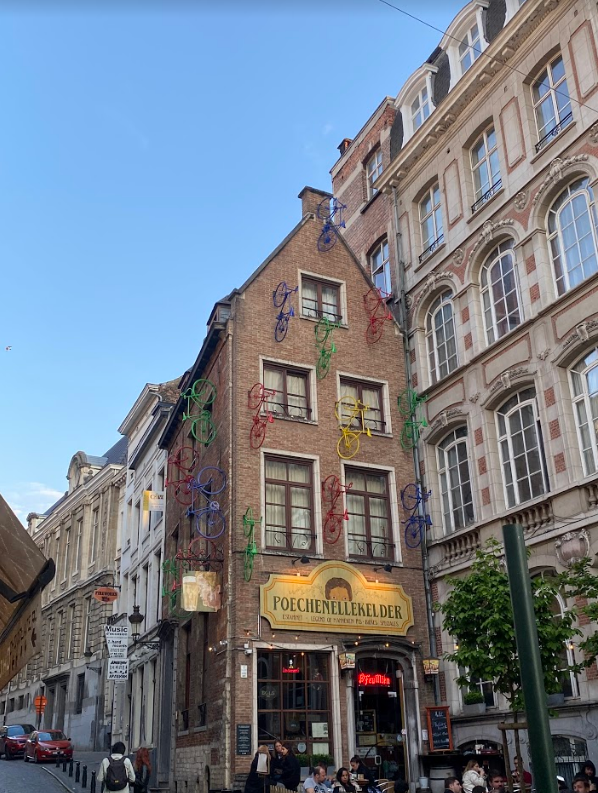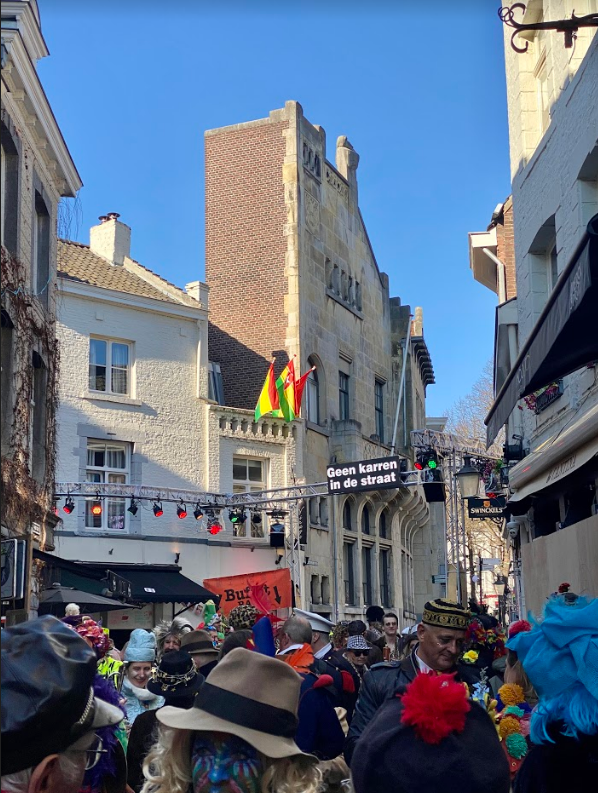 Conclusion
The academic mobility program has given me tremendous experience that will help me on my career path. Mobility is immersion in a different culture, language, new teaching methods, meeting new people and traveling.
While preparing for the program, I contacted students who had already been on mobility and published their reviews. Their answers and advice helped me a lot. If you are considering Maastricht as an exchange university and need support, you can find me at TG @arinalilium.