"It was incredibly interesting to learn how people study in another country" - about exchange studies at a Norwegian university
Anna Kutuzova, a 3rd-year student of the educational program "Jurisprudence: Private Law" and a participant of the exchange program with the support of the Endowment Fund scholarship, spoke about her experience of studying and living at the University of Oslo.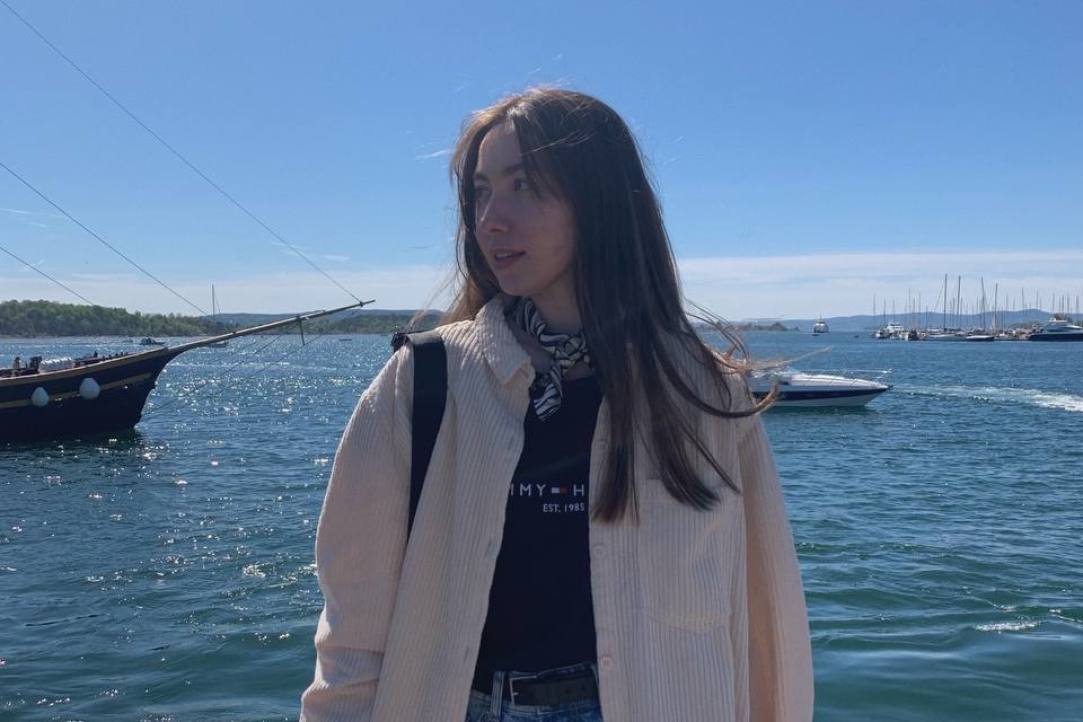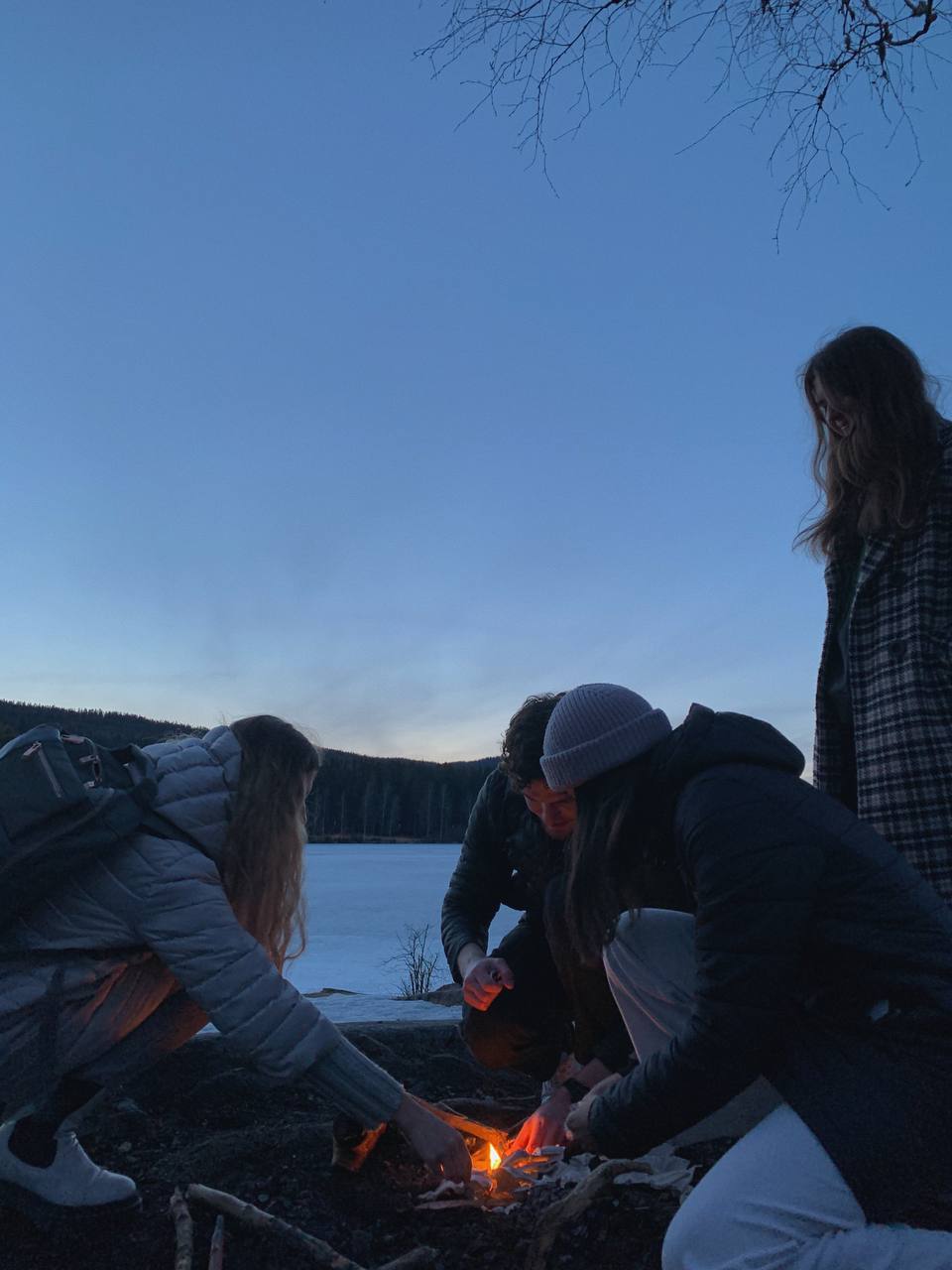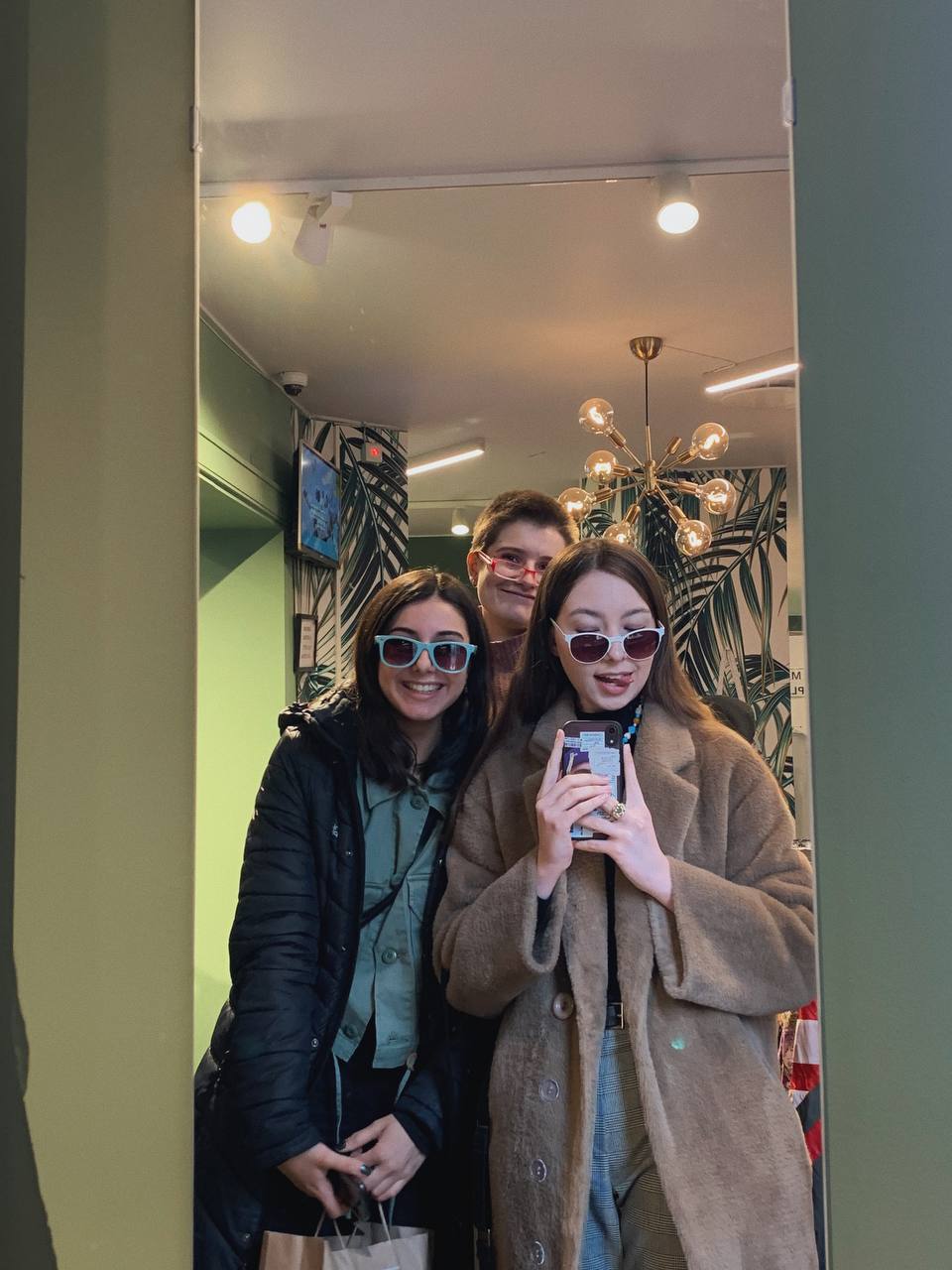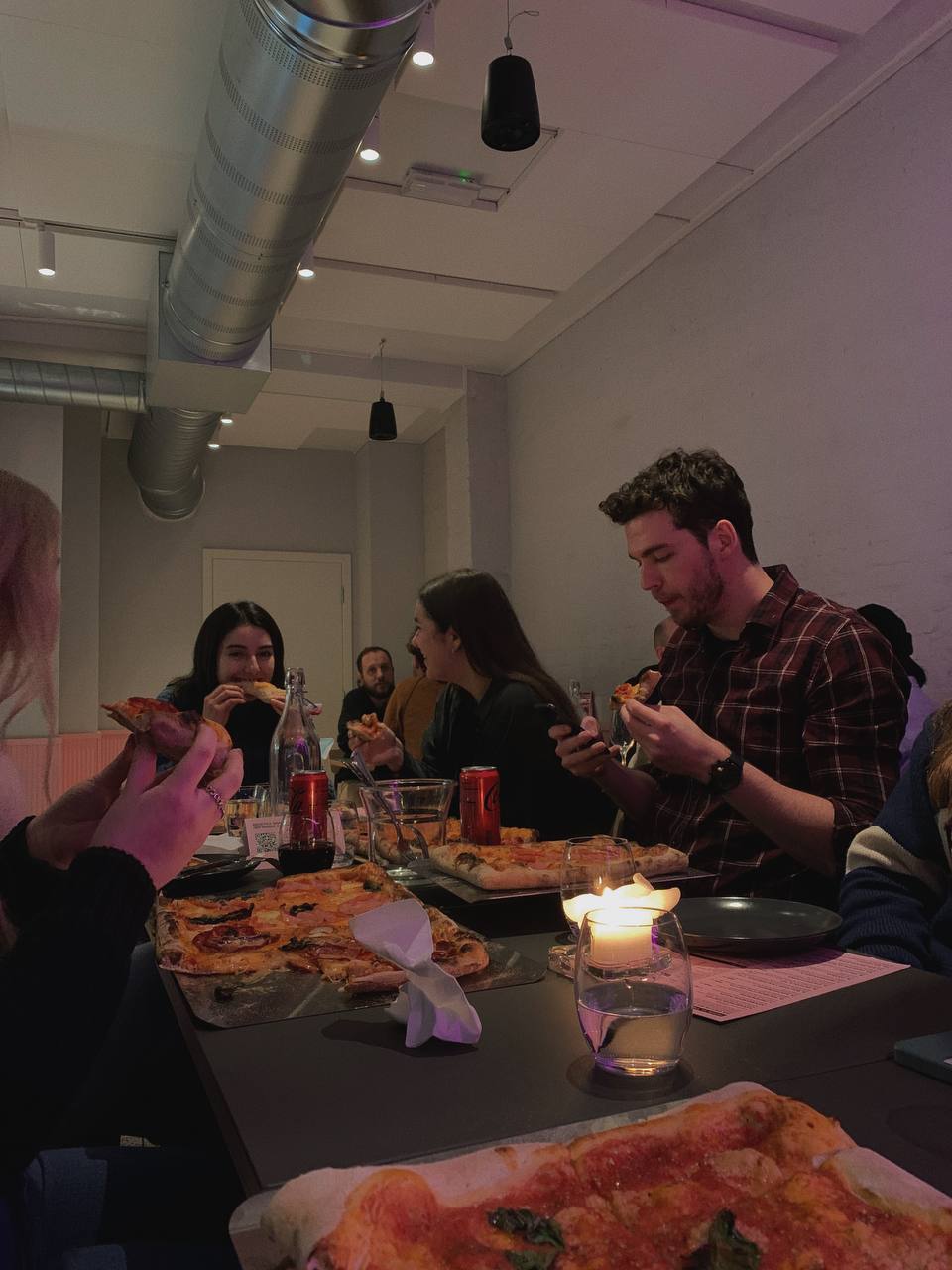 Adaptation
When I got a place for the Spring semester at the University of Oslo, I was hesitant for a long time about whether it was worth going because the study until the middle of February was supposed to be online, by zoom. Despite this, I decided to fly to Norway for knowledge and impressions. Oh, how I want to thank myself in the past for making that choice!
After arriving in Oslo, I checked into a housing on campus and immediately made friends! I was fortunate with my roommates: although we were all from different countries – Norway, Canada, Philippines, Germany – we immediately found a common language and became very close people. At first, because of the change in culture and environment, it was unusual to speak English, but after a week or two, I was fluent in my second language and could tell different stories, and even jokes. Needless to say, after six months abroad, my English-speaking skills improved a lot.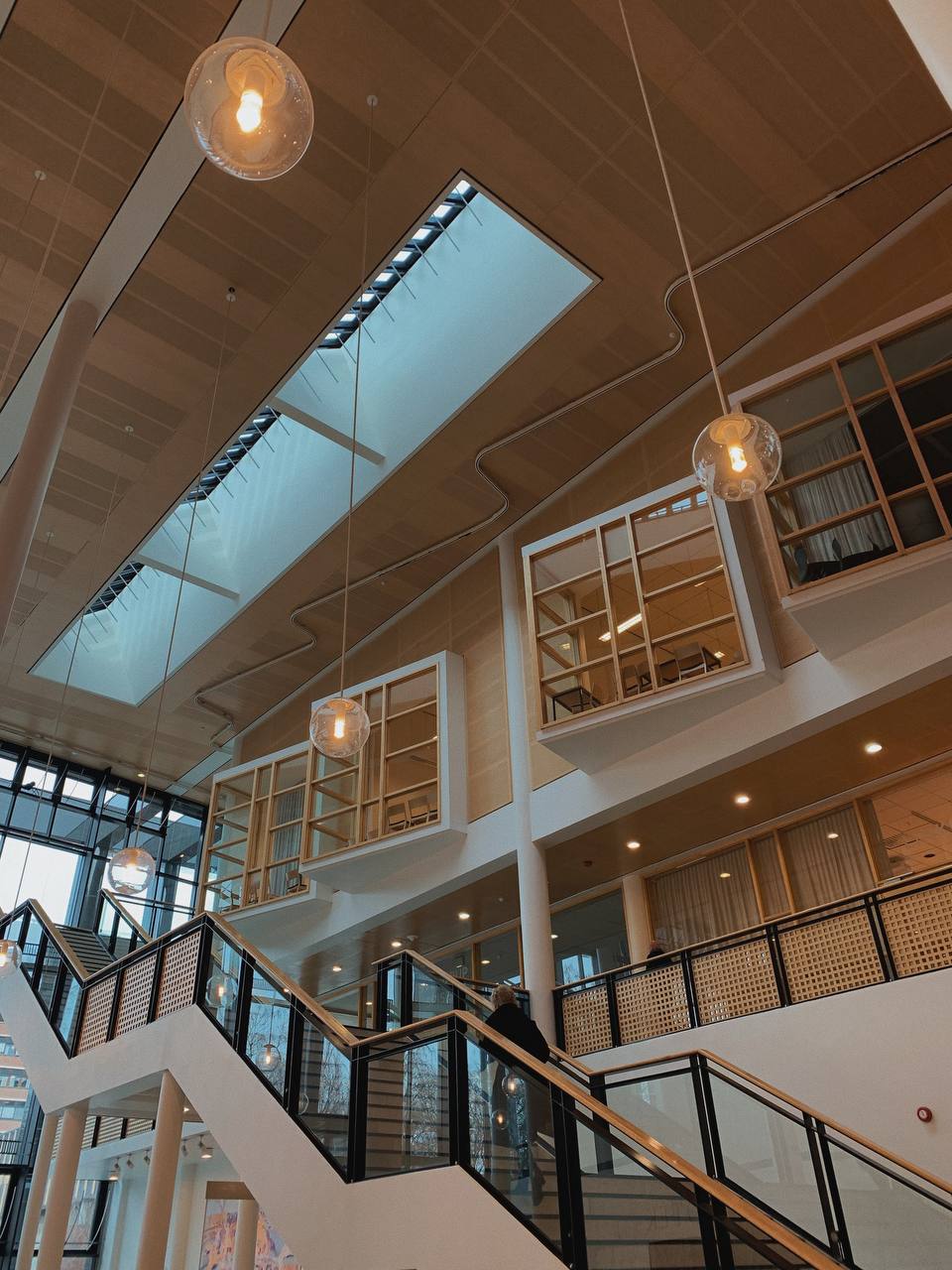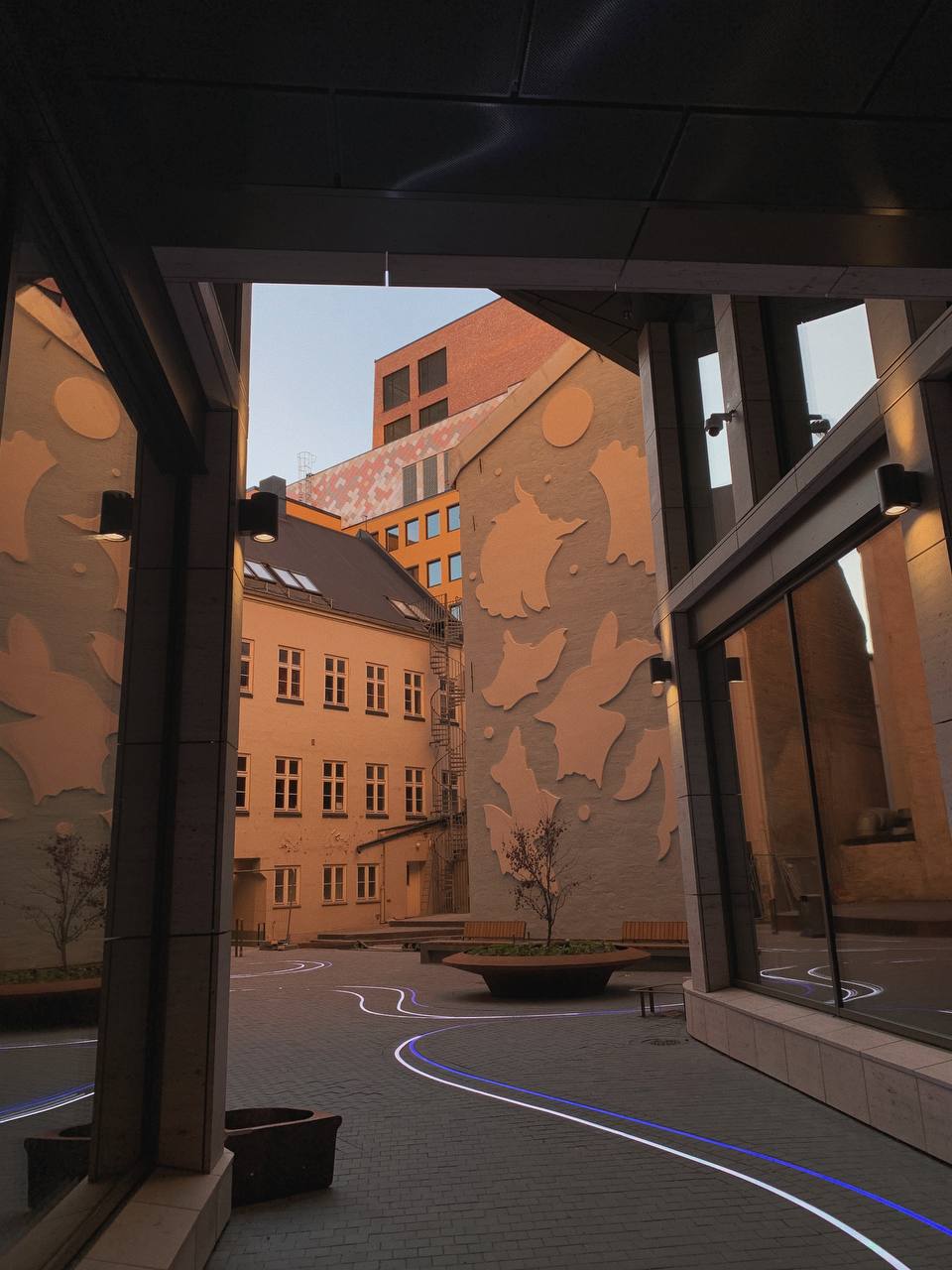 Host University
The first study times at the University of Oslo were quite nervous. Still, to my surprise, I understood almost everything being lectured about, participated in the discussions and asked questions. The professors for two subjects (Green Criminology and Women's Law and Human Rights) were Norwegian, and the third lecturer, on Privacy and Data Protection, was Australian, so he spoke without an accent and was very easy to understand.
The study format was unusual for me: there were only lectures on the schedule. However, during the lectures, the professors often arranged an interactive discussion, where we could either discuss case studies assigned at home, or argue on a question posed by the professor and then argue our point of view, or ask questions about something we did not understand. Therefore, it is possible to tell, that in spite of the lecture format of study half of the lesson consisted of a lecture, a half of the seminar.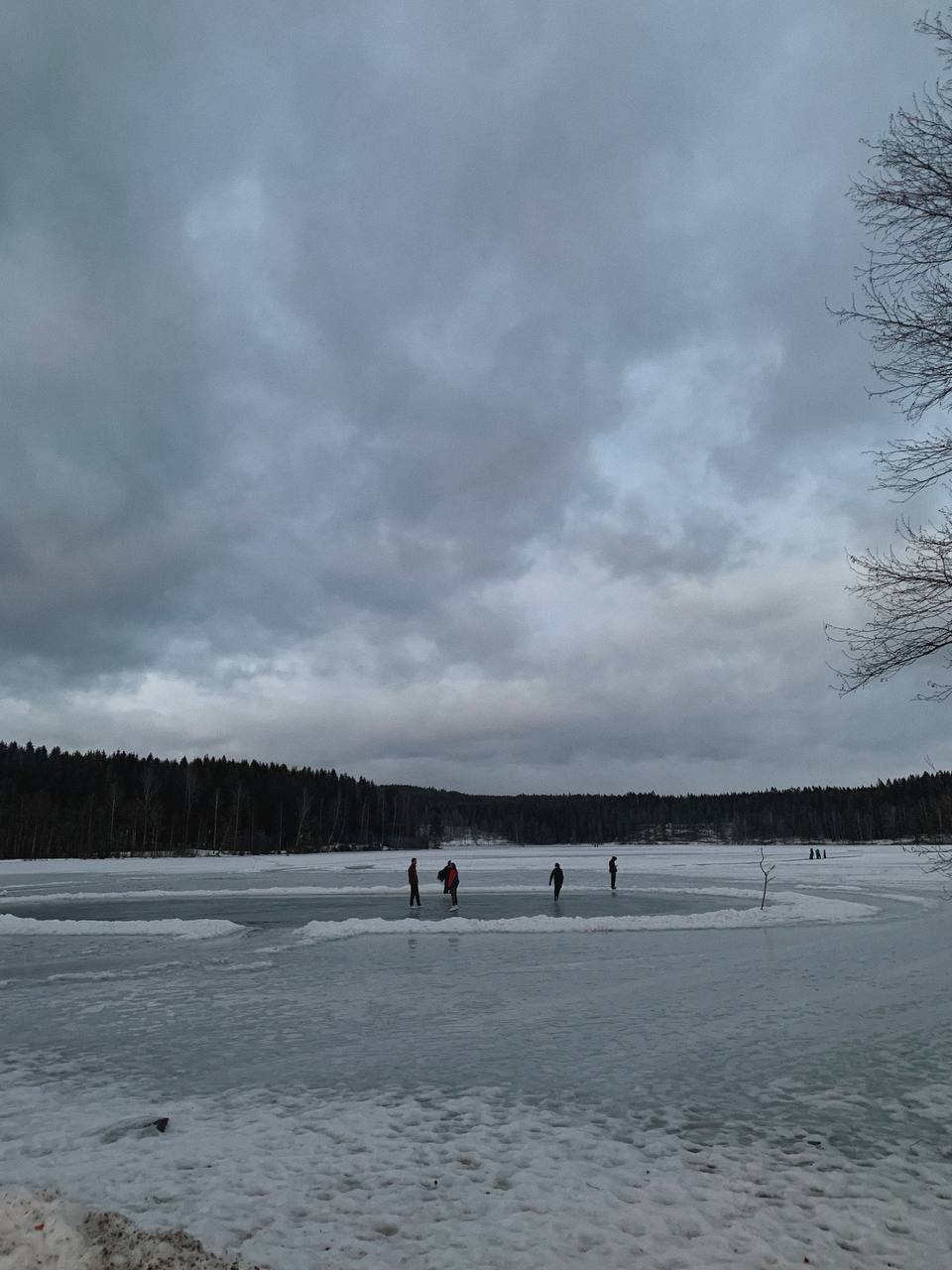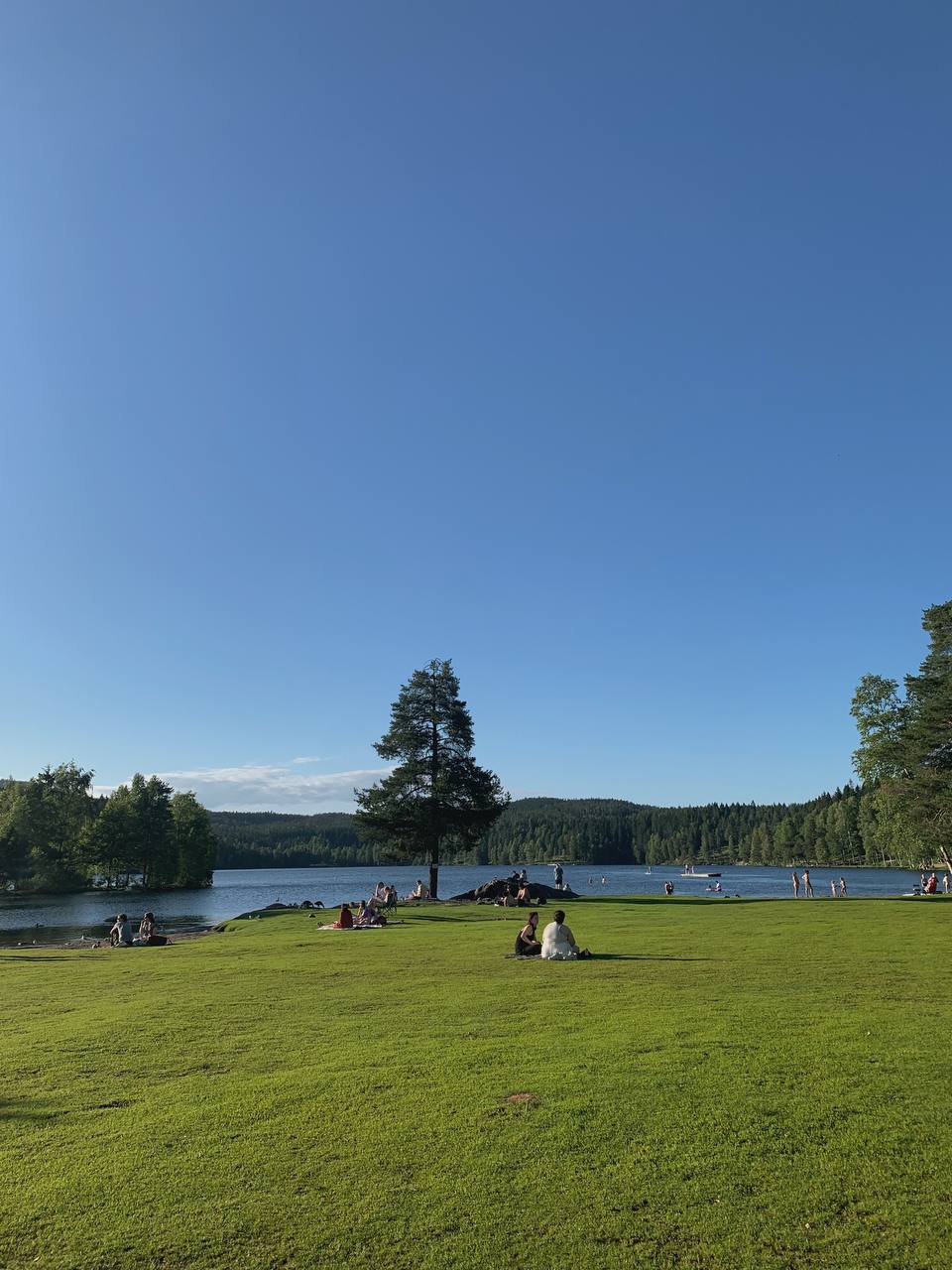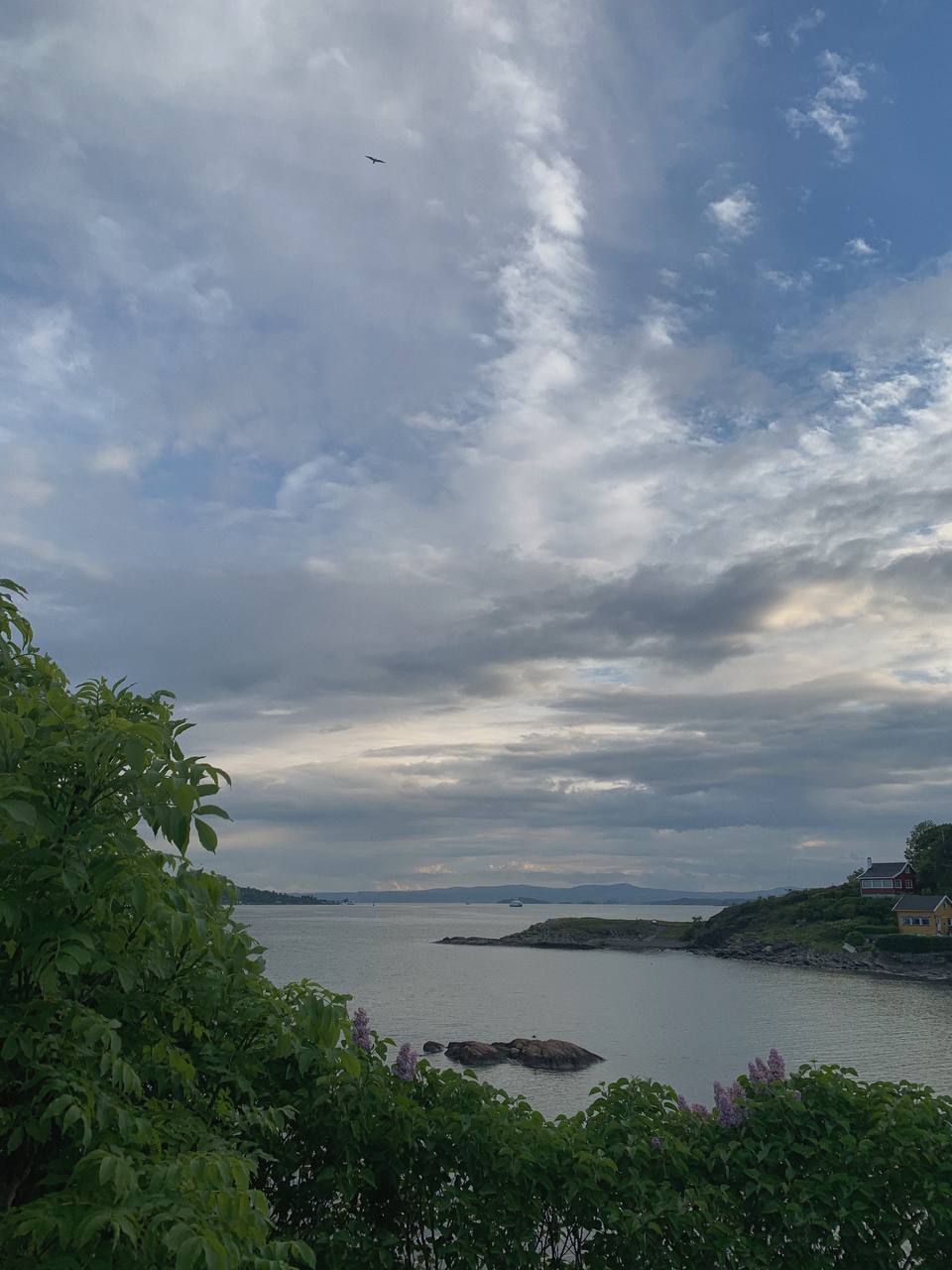 About Norway
Oslo from the very beginning seemed to be a quiet, peaceful city where people are not in a hurry anywhere and live their slow life. Most of all I was struck by the closeness of Norwegian cities to nature: I could leave my dorm, walk 15 minutes along the path past the soccer field and find myself on the shore of a large lake with a real forest. Or I could go in a different direction and in 5 minutes I found myself in the subway station and in 15 minutes I was in the center of the city! Isn't that a miracle!
Wherever I go, whoever I talk to – a child or a grandfather – everyone speaks and understands English, absolutely everyone! It's very convenient. Once we were discussing the popularity of English in Norway, and my Norwegian friend said that almost all Master's and Ph.D. studies are taught only in English. Even if you study at the Norwegian Bachelor's, you have a choice in what languages to take the exams: Norwegian, Danish or English. And, in my experience, it's the latter that most people take. So, the problem that I went to another country without any, even a basic, knowledge of Norwegian, did not arise. Foreigners can feel most comfortable in Norway.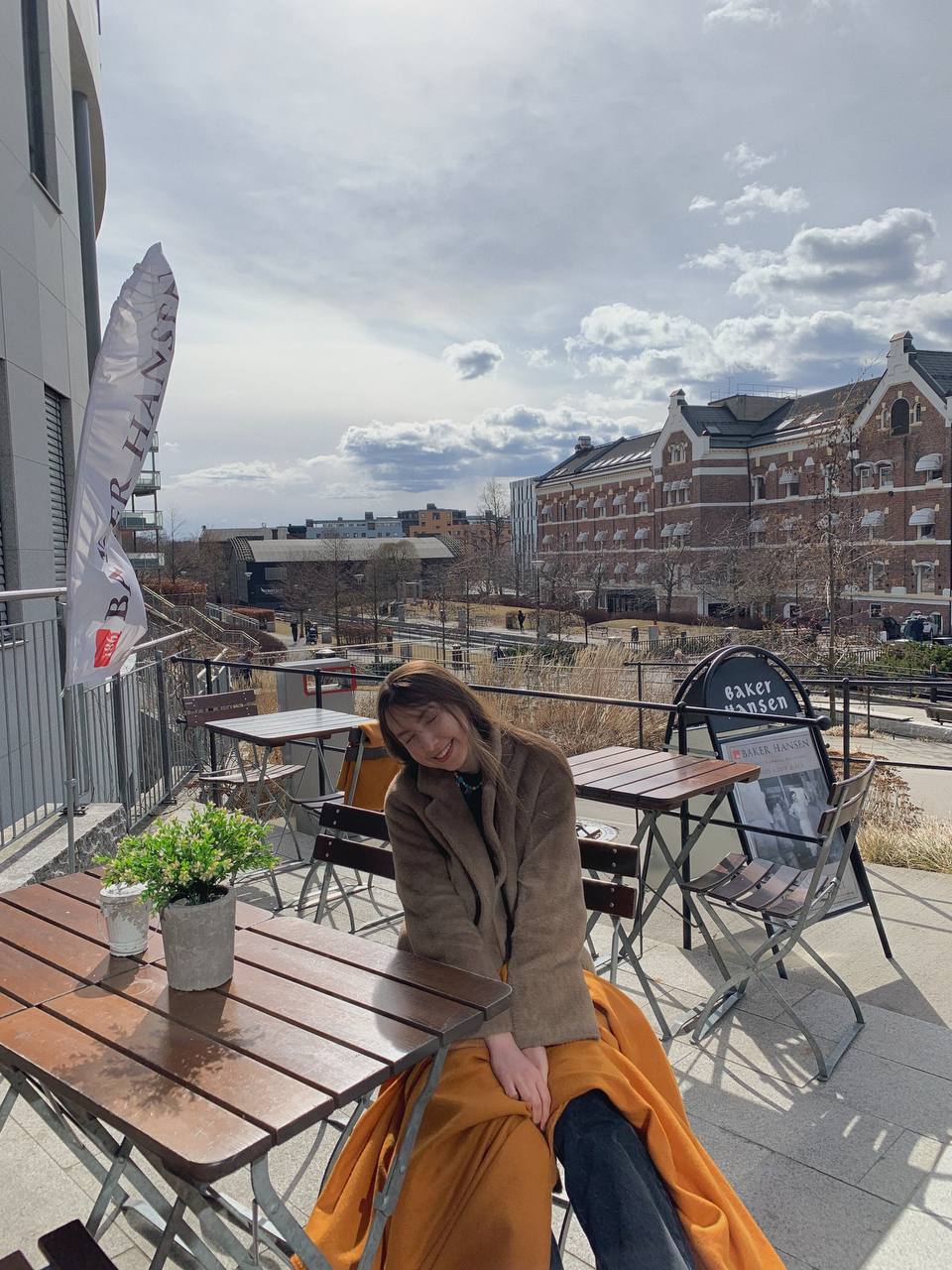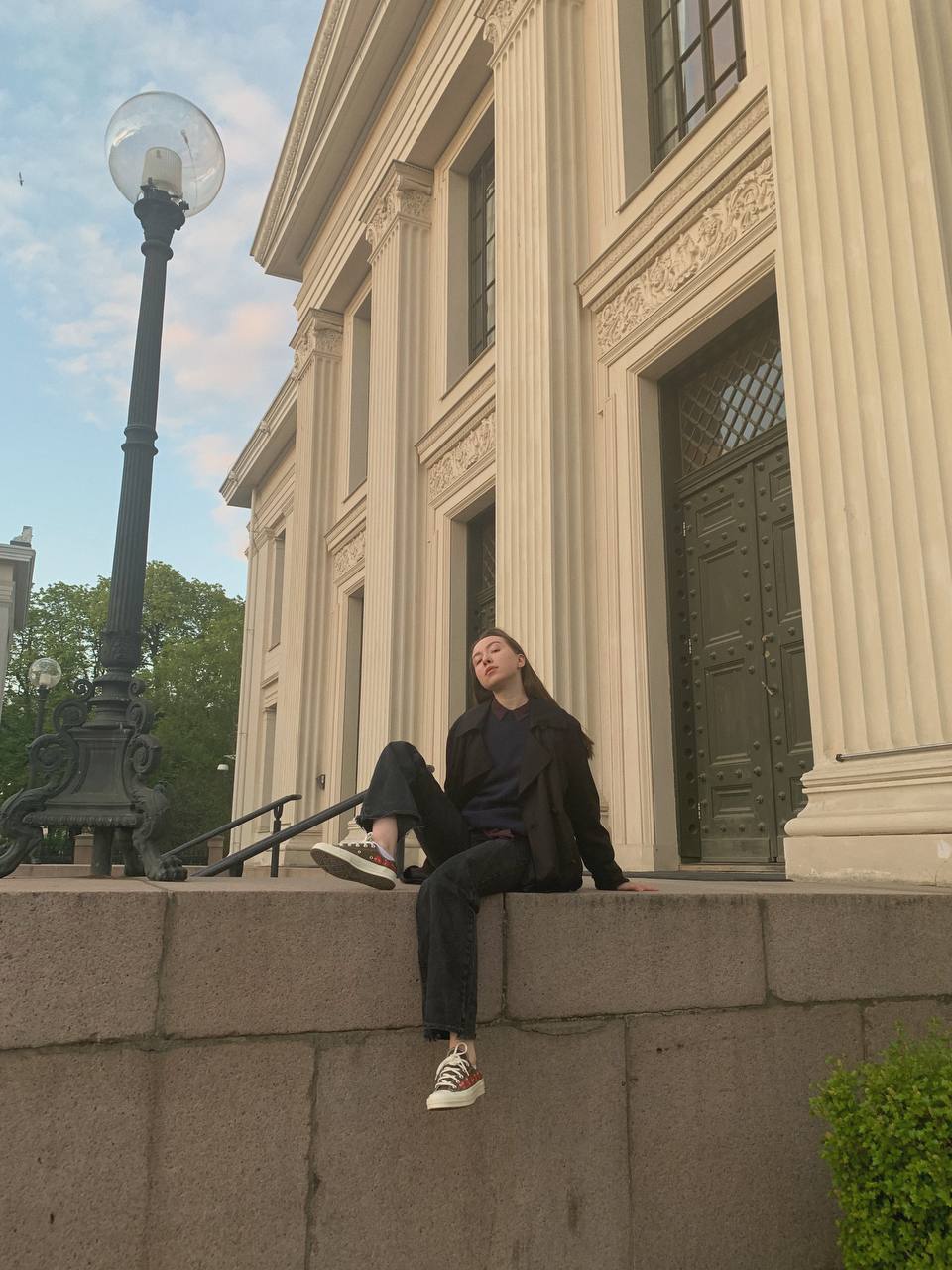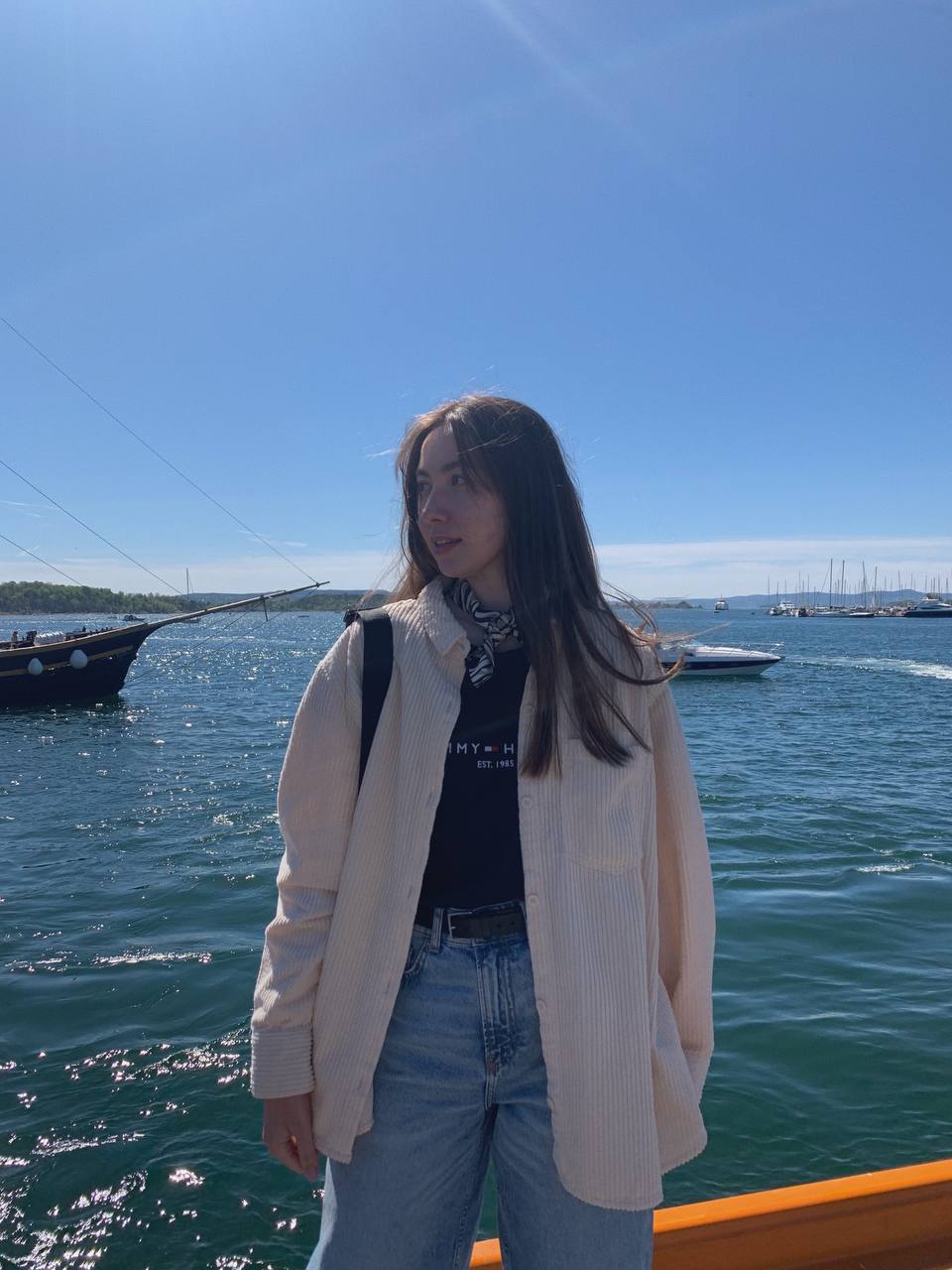 Conclusion
My mobility lasted six months, and during that time I met a lot of new people: each with its own history, cultural background, each had something to say about himself and his country. I think one of the most important things in such student exchanges is communication with others, sharing experiences and stories. Many of my new friends have a desire to visit Russia after my stories, many have invited me to theirs.
It was incredibly interesting to study at a foreign university, learn how people study in another country. I am very grateful to Vyshka for such an opportunity, to the International Mobility Office, which helped to promptly solve problems and to the educational office of my study program.