"When the dream about Venice came true" - about exchange studies in Ca' Foscari University of Venice
Anastasiia Bolotova, a 3rd-year student of the educational program "International Relations" and a participant of the exchange program with the support of the Endowment Fund scholarship, spoke about her experience of studying and living at the Ca' Foscari University of Venice.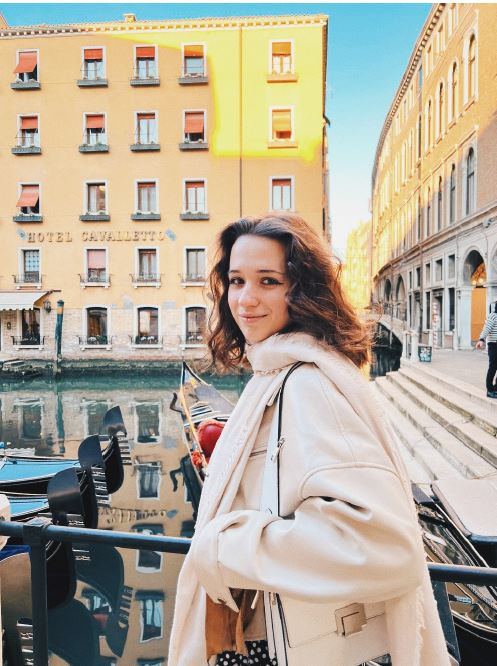 When the dream about Venice came true
Anastasiia Bolotova
I've had a dream about Venice for a long time: it was before my first year in the university when I first met the island and decided for myself that I would definitely come back. And here we go — application for the program, weariness of waiting for the answer and «yes, I agree to participate». Then there was a long and difficult process of recieving my visa and searching for accommodation, studying of quarantine and vaccination rules. But definitely it was worth it: at the end of January me and Venice finally met each other again (and it is not by chance that I'm speaking about Venice like if the city was a real person), but now it wasn't for two days but for entire spring semester. How happy I was!
The very first days
It will not be surprising if I say that the process of adaptation in a foreign country is not simple at all, especially considering an obligatory 10-days quarantine, Italian bureaucracy (which includes application for residence permit at the Italian post office) and vaccination process. Even finding a supermarket in Venice is not that easy. Venice is an island which stands on water. There is a whole network of canals and bridges and in the beginning narrow streets and lanes («calle», as they are called in venetian language) seem all the same. That's why even going to the supermarket is already an adventure in Venice. Apart from bureaucratic and domestic problems I also needed to deal with studying issues: to choose subjects and to attend Welcome week events. There is no International Relations Department in Ca'Foscari University of Venice but there are subjects of all departments and programs (both Bachelor's and Master's) available, only you need to study carefully the program of the course and your timetable.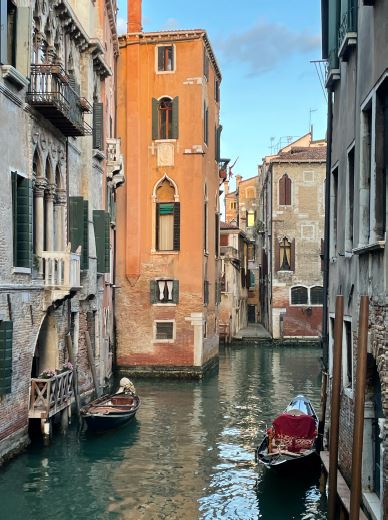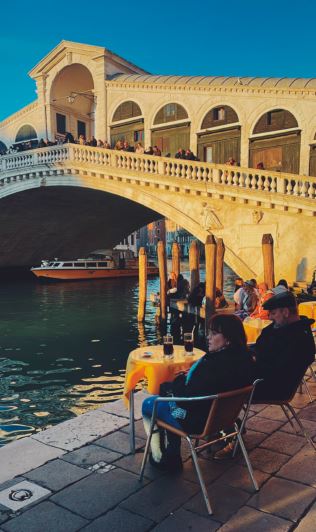 Study Process
After the first week of lectures you begin to recognize all the campuses (they are scattered around the island but mostly there are located in Dorsoduro, which is one of five districts of Venice; that's why it's called a «student district» — you barely can meet crowds of tourists here but in the morning streets and bridges are full of students and teachers in hurry for the lectures). Then you meet your classmates and professors. Italian universities have more lectures than practical lessons, so it's more about listening than speaking, however, all the «profs» are always open to conversation and are ready to discuss and answer all kinds of questions — it's important for them that students are interested in their subject. The students are all different — I chose courses in English, so in my groups there were a lot of foreign students from all over the world: France, Germany, Austria, Great Britain, the USA, Cuba, Japan, South Korea, Brazil, Mexico, Poland, the Czech Republic, Finland, Bosnia and Herzegovina, Serbia... All the communication with classmates is in English which seems a little bit unusual in the beginning. However, a couple of weeks later it's not a problem any longer: the language barrier disappears and even your thoughts are now in another language. As a student of International Relations, I was really excited to speak directly with my friends from different corners of the Earth about political and economic problems they have in their own countries and discuss their perception. And what can be more precious for an aspiring diplomat than direct communication?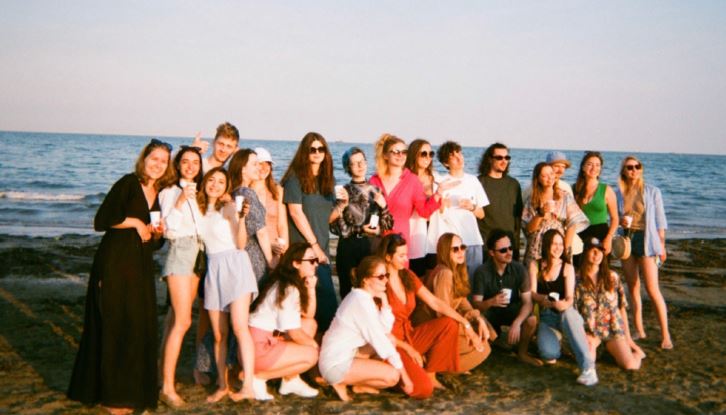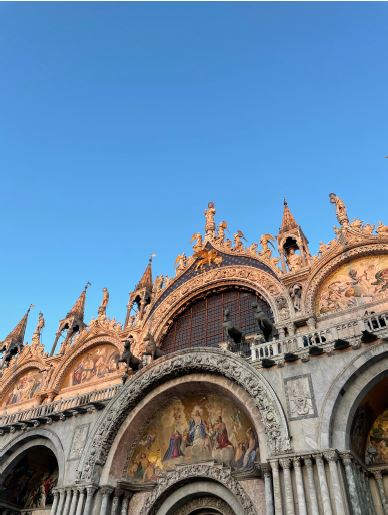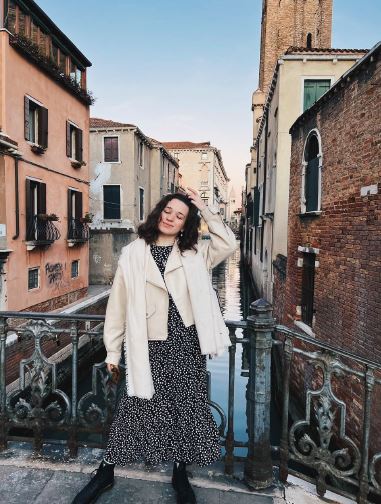 Student life
Getting used to the new Italian lifestyle after a couple of weeks, you forget when was the last time you opened the Google maps. You feel like you arrived here just yesterday but you already have some plans for the coming weekends with your new friends from ESN (Erasmus Student Network) — an international student organization that unites young people from all over the world and organizes events for all tastes. You can visit famous Venetian palace of one of the most ancient families Mocenigo or go to the Murano (yeah, that famous one where the Murano glass is blown) and Burano islands. You can go up to the Campanile San-Giorgio Maggiore and enjoy the incredible San Marco and Venice lagoon view. You can taste traditional sweets of Venetian Carnival called «frittelli» or chill with your buddies at bacaro. Bacaro is a small traditional bar in Venice where the locals come together for aperitivo to hang out and, of course, to try cicchetti which are typical local snacks.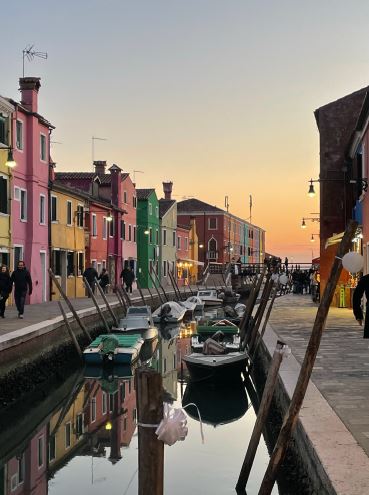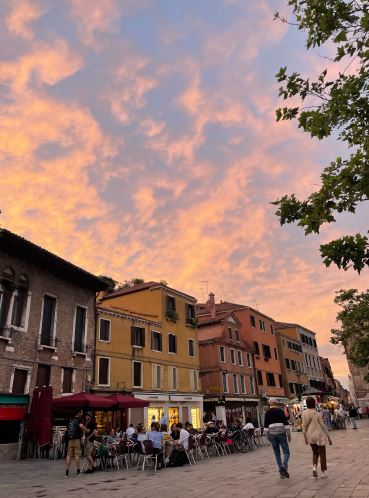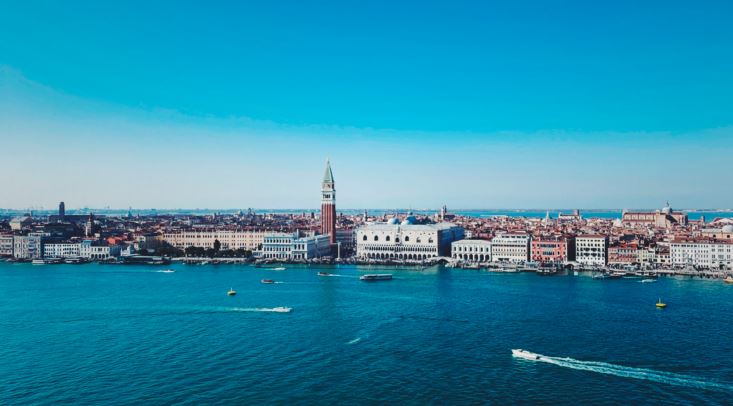 During the semester I was lucky to have an opportunity to travel around Italy. Italian trains are very comfortable and quite cheap and, most importantly, they can take you to any place you want. Thus, in February we traveled to nearby Ferrara, Padova and Vicenza. During the spring break we took the bus to Naples and in May we got to Bologna and Florence. I absolutely fell in love with Verona and its cozy streets and panoramic sunset views. Cheap trips are also available outside Italy as there are low-cost flights to any country of Europe.
Località and transportation issues
I often mention the word «venetian» instead of «italian» and it's not by chance because Venice is a whole civilization in the past and a fairytale world in present. There is a whole Venetian language which is very different from Italian. Venice has it's own character which usually remains unnoticed by the tourists who stay on the island just for a couple of days. Actually, these streets are full of legends and rumors and every corner has its own history. Churches and splendid palaces on the Grand Canal preserve masterpieces of art, frescoes and sculptures created by great masters.
But at the same time there is a «residential» Venice: fresh linen above the canals, elderly venetians who come out to watch the sunset and young boys who play football right next to the canal asking the boatman nearby to catch the ball from the water. By the way, the main means of transport in Venice is a boat and instead of buses there are water buses called vaporetto which can take you to any island of the lagoon. One-way trip costs 7,5€ which can't be compared to the cost of public transport in Moscow. But students of Ca' Foscari can get a travel pass VeneziaUnica and top it up to have an unlimited access to all means of transport both on the island and on the mainland.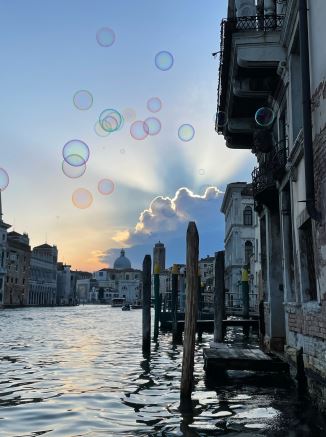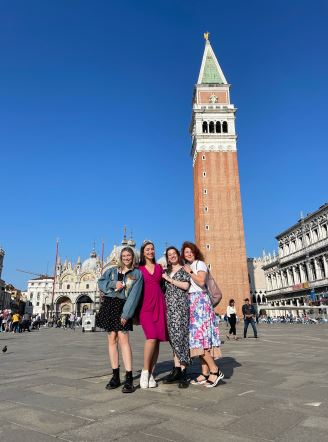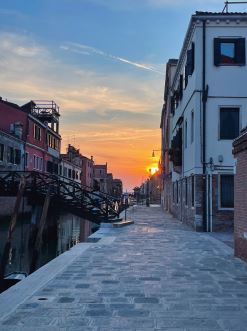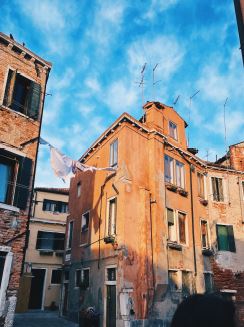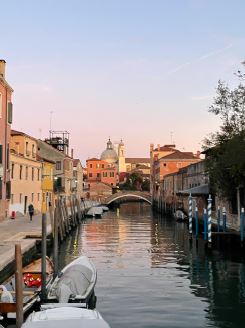 Italian language
It is impossible to argue that life in Italy is difficult without Italian language. Firstly, language is closely connected with culture. Italian culture, cuisine and society is difficult to understand without the language. Besides, Italians are much more friendly if you speak with them in their native language. I've studied Italian for three years in the university, so I was really interested in courses of Italian language from the Ca' Foscari School of International Education (SIE). I had lessons four times a week in the Palazzo Moro, the campus on one of my favourite embankments in Venice — Fondamenta Cannaregio. The group was very nice with openminded and helpful students from France, Germany, Austria, Japan, Great Britain and the Czech Republic. During four months we discussed many problems and features of Italian society such as separate collection of rubbish, the church and Vatican, and the historic epoche of Risorgimento.people. Our professoressa Anna showed us her favourite Italian songs, contemporary Italian poetry and features of Venetian language. All in all, the Italian language course is a priceless experience which is impossible to miss.
Conclusion
The exchange program in Venice is an unforgettable and absolutely unique experience. It is an incredible opportunity to live in the most unusual and, to my mind, the most beautiful city in the world, to study in a foreign university, improve language skills and, of course, to meet a lot of beautiful people. After the exchange semester in Venice you change your views on life and usual things. It becomes easier to believe in miracles and also in your dreams. It turns out that they tend to come true!