Get ready for academic mobility in Vietnam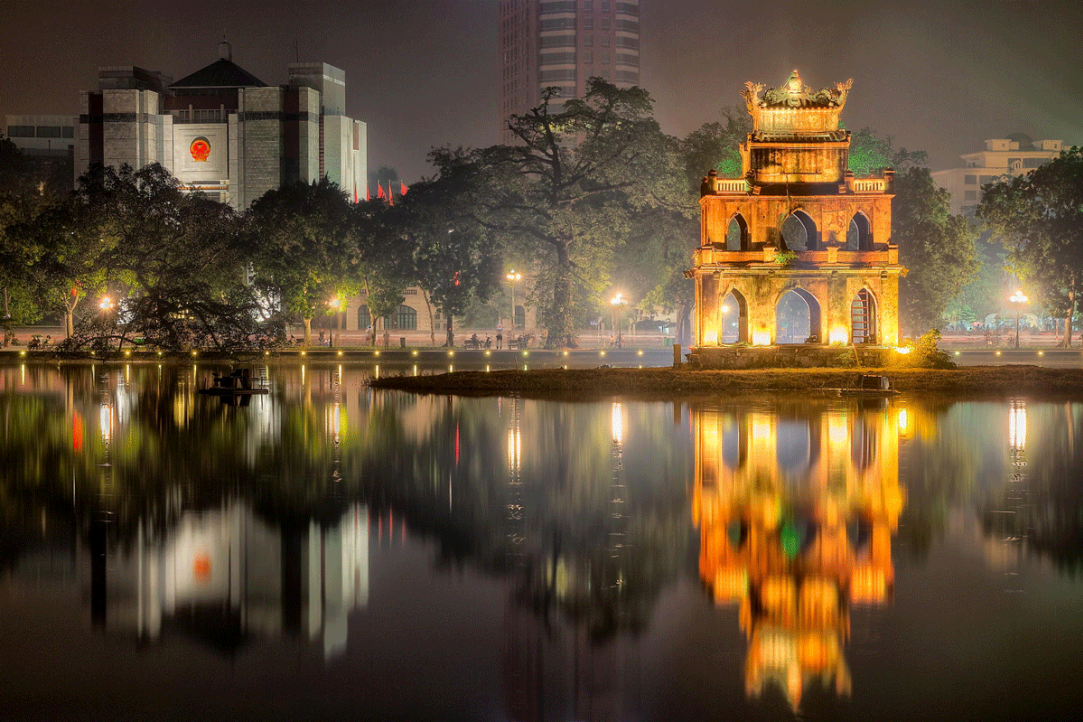 https://thailand-good.ru/obzor-goroda-hanoj-stolicy-vetnama/
My Linh Tran, an HSE full-degree student of the International Relations program, shares some information on living conditions in her homeland for future exchange students in Vietnam.
As a country that is both ancient and modern, tranquil and bustling, with an abundant cuisine and friendly people, Vietnam will not disappoint you!
Accommodation
Most universities in Vietnam have their own dormitories with preferential prices for students. Dormitories offer many types of rooms, from 2 to 8 people per room, the prices range from 160,000 VND to 900,000 VND (equivalent to 550 – 3,000 Rubles) for a month (for additional services such as wifi, air conditioning, an extra payment of 250,000 VND ~ 850 Rubles per month is required). Dormitory rooms in Vietnam usually include bathroom but not a kitchen to ensure fire safety, however there is cafeteria for students with comfortable seats and affordable prices right on the dormitory premises.
Dormitories are usually located right next to the university or within a radius of 5km in the area, so it is extremely convenient for students. Besides, dormitories are also built and upgraded to suit the needs of students. Some dormitories are even equipped with modern facilities like a gym, a swimming pool, sports area, etc.
On the other hand, if you don't need a dormitory, there are other options for accommodation such as hostels or student apartments. Although the price is higher, it comes with more comfort and convenience. There are numerous websites and applications that support finding hostels or apartments such as OHANA, Nhatro360, Lancon, etc.
The price for housing in Vietnam is relatively cheap, ranging from 300,000 to 2 million VND/month (equivalent to 1,000 - 6,000 Rubles). There are also more advanced options such as luxury apartments or houses depending on your needs and financial situation.
Mobile communication
It is quite easy for foreigners to get a SIM-card, you just need to take your passport and visa to any mobile phone shop and the staff will do the rest. It only takes approximately 20 minutes to get a SIM-card. The following operators provide the best telecommunications services in Vietnam: Vinaphone, Vietnamobile, Viettel, and Mobifone.
The average rates for calls and messages are 1,500 VND/minute and 250 VND/message (equivalent to 5 Rubles/minute and less than 1 Ruble/message). In addition, all providers have preferential packages for users depending on their needs from 3-90GB of data per month with prices ranging from 50,000-150,000 VND (equivalent to 170-500 Rubles a month).
Bank account
There are many banks operating in Vietnam, and each bank has its own requirements for opening an account. However, in general, the required documents include a passport, student visa, a temporary residence card, and proof of enrollment at a Vietnamese educational institution. We recommend you contact a partner university to get support in opening a student bank account in Vietnam.
Here is a list of the best banks for foreigners in Vietnam:
Moreover, banks in Vietnam also provide foreign currency exchange services with a good exchange rate.
Food
Vietnamese cuisine is extremely rich and unique, you can find restaurants and eateries everywhere which are open all day long. There are even night restaurants operating until 3-4 am. You will never have to worry about being hungry in Vietnam.
In case you want to cook for yourself, you can go to the local markets for the freshest ingredients of the day. And if you don't like the busy atmosphere of markets, there are always supermarket chains like Win Mart, Lotte Mart, and Aeon ready for you from 8 am to 10 pm, with diverse and safe products. Besides, in Vietnam, there are convenience stores that are open 24/7 such as Circle K, Family Mart, or 7/11.
You can also choose to order through delivery applications, which have gained popularity in Vietnam in recent years. Ordering food and ingredients through the app saves a lot of time, even money, and is extremely convenient. The well-liked apps in Vietnam like Grab Food, Be Food, Baemin or Shopee Food are friendly to all users.
Transport
There's no subway in Vietnam, but there are many other ways to travel. You can ride bicycles, electric scooters, or motorbikes under 50cc without a driving license. Moreover, you can always take a motorbike taxi or automobile taxi for a very fair price. There are several apps to get a taxi for affordable prices: Grab, Be, and Gojek.
Medical assistance
Foreigners in Vietnam can buy health insurance depending on their needs. There is a system of central hospitals and the most advanced international hospitals. However, only medical facilities that are eligible to examine foreigners listed under the Official Letter 143/KCB – PHCN & GD, of the Department of Medical Examination and Treatment – Ministry of Health, have the right to provide medical examination and treatment for foreign citizens. Vietnam attaches great importance to international medical regulations when a patient is a foreigner, so you can rest assured in case you need to go to the hospital.